In 'Billy Graham: The Man I Knew,' Greg Laurie paints a human portrait of famed evangelist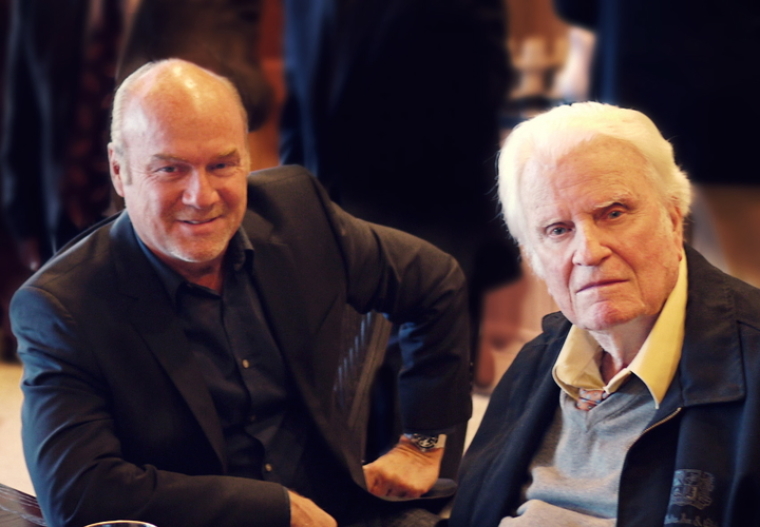 Though he was embraced as a saint by many who loved him, Billy Graham was still a man who was "no stranger to mischief or sin" in his youth and "dated and kissed several girls" while showing "uncommon restraint" to avoid compromising his Christian standards, says bestselling author and Pastor Greg Laurie.
Decades ago, Graham and his team created four rules to maintain ministry integrity. The first dealt with finances, the second dealt with upholding sexual morality, the third dealt with working apart from the local church, and the fourth focused on publicity.
To avoid temptation, Graham, in his second rule, chose not to travel, meet or eat alone with a woman other than his wife. "We determined that the Apostle Paul's mandate to the young pastor Timothy would be ours as well: 'Flee … youthful lusts,'" Graham wrote.
That rule, more popularly known as The Billy Graham Rule, has been heavily discussed and scrutinized in recent years due to its use by former Vice President Mike Pence.
In Billy Graham: The Man I Knew, Laurie, who knew Graham closely for over 30 years and served on Graham's board of directors for more than 25 years, delivers a painterly, intimate and human portrait of a flawed man who was able to live victoriously as a Christian with God's help until his death in February 2018.
"A man like Billy Graham doesn't come around every day. He was uniquely chosen by God to reach multiple generations. I'm thankful that I had the privilege of knowing him. But when it's all said and done, he was a man like anyone else. He put his pants on one leg at a time. He was thankful to the Lord for being called, and he was faithful to the end," Laurie told The Christian Post in a recent interview.
"God has called all of us to serve Him and follow Him. And I think what we need to understand, it's not enough to just start your race well as a Christian. You need to need to finish it well," he said. "And Billy did that."
Ranked "among the most influential Christian leaders" of the 20th century, Graham was perhaps more famous than the dozen presidents to whom he gave spiritual counsel, but he never bought into celebrity culture, Laurie said.
He noted in his 34-chapter book that at the height of Graham's popularity, the evangelist received more than 8,000 requests a year to give sermons and, at times, an astounding 10,000 letters a day.
Yet, Laurie says, he is unaware of Graham ever charging speaking fees to preach the Gospel anywhere, unlike the practice common in some Christian circles today.
"I am not aware of Billy ever charging a speaking fee. Most of the speaking he did, it was done at his own events, crusades. He would speak at some kind of gathering like the National Religious Broadcasters, but I'm not aware of him ever charging a fee. Billy was never about money. His focus was never money. He wanted to bring the Gospel without charge, as the Apostle Paul said," Laurie noted.
While other books have been written about Graham from a historical perspective, Laurie says he wrote Billy Graham: The Man I Knewto introduce Graham to a new generation while showing his human side.
"I wanted to bring more of my personal insights into it. My experiences with him one-on-one, and also show a more, for lack of a better word, human side of him. I think he's almost a stained glass in the minds of many and he was a human being. So there's some surprising things in this book. Like for instance, Billy Graham has a sense of humor," Laurie said.
"When he was young, he was a bit of a prankster. Billy Graham was a fun-loving person. He was a witty person. He was a very humble person. And so I wanted to sort of give people an insight into the humanity of this man that was so mightily used by God, and maybe some insights as to what we can learn from him. This is the closest book I've ever written to a book on leadership. Because there are some definite takeaway truths from Graham's life that we can learn from today," he explained.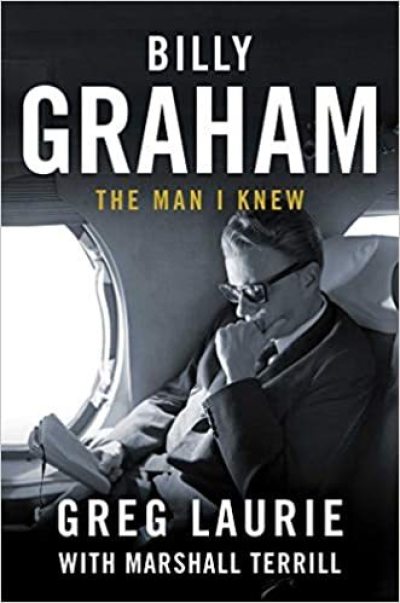 He noted that while there are many church leaders doing "amazing things in the name of the Lord," the Christian leaders who grab the most attention today tend not to do so for the Gospel.
"When a minister falls into immorality or some other thing that can help get clicks on your article or to buy your newspaper … this is the reality. When you're a leader, you're going to have your life examined. People are going to look at you and unfortunately, sometimes people expect leaders to do too much. And they are going to fall short. Leaders will disappoint you.  Every leader has feet of clay," he said.
"But when a leader falls into full-on sin, it's very disappointing for all of us. Because the Bible says when one of us suffers, we all suffer. But it also says when one of us is exalted, we are all exalted. So I'm wanting to tell the story of a man that God raised up and used. That we can all rejoice in the success that he has, but also learn from how he maintained his personal integrity for all of those years.
"To me, that is the most important thing. I find myself more impressed with character than charisma. I'm more interested in a man that has a strong marriage and a loving family than a person who preaches to large crowds.  
"Billy had it all. He preached one time to a million people in one setting in person in South Korea. But privately, he was loved by his family. His children, his grandchildren, the great-grandchildren, they called him 'Daddy Bill.' … He was the same man privately that he was publicly. There weren't two Billy Grahams," Laurie noted.
And one of the attributes he believes kept Graham grounded was the evangelist's natural humility.
"I would say he was a humble man. Billy would often say, I'm just a country preacher. And it can sound like false humility to [some, but] actually, it wasn't. You have to understand, he was the son of a dairyman. If he had followed the trajectory of his father and his brother, he would have had a dairy farm himself. And if he had had what he dreamed of as a young man, he would have been a professional baseball player," Laurie said. "But God had another plan for him. Billy never forgot his roots. Billy would say, if you see a turtle on a fence post, you know it didn't get there by itself. He knew God had placed him in the role he was in. And so, there was always a natural humility he had."
Graham, who was also considered a civil rights champion, was considered radical for his time and sought to build bridges across racial and political divides. If the evangelist were to advise the American Church on navigating the tense atmosphere swirling around these subjects today, Laurie said he would advise Christians to choose love.
"I would say, Billy was always a bridge-builder, and he never let race or politics or any other thing like that keep him from building bridges to unexpected people. This is a man that was a counselor to every president from Harry Truman on to Barack Obama," he said.
"Barack Obama visited Billy at his home in North Carolina and Billy met Donald Trump at his 95th birthday party before Trump ran for the presidency. So he was a friend of presidents on both sides of the political aisle. Democrats and Republicans. He was close to Eisenhower, Ronald Reagan, George W. Bush, George H.W. Bush. But he was also close to Lyndon B. Johnson and President Clinton. And what they told him in confidence, he kept in confidence. He could be trusted and he was there to be a spiritual adviser," Laurie explained.
"As far as race went, going back … don't forget, Billy was from the South, and there was a crusade he was doing where they had it segregated. Black people sat in one section and white people in another and he asked them to remove the barriers and he went and removed them himself," the California pastor recalled.
"Today, he would tell us to love one another. He would tell us to not let politics divide us. Not let race divide us, but we should be united around the cross of Christ. And proclaim that because we're all of the same blood according to Scripture," he added.
Billy Graham: The Man I Knewwill be released on April 13.
Laurie's previous books include Johnny Cash: The Redemption of an American Iconand Steve McQueen:The Salvation of an American Icon.