Solomon, the Suez blockage, and free trade
Solomon, the Suez blockage, and free trade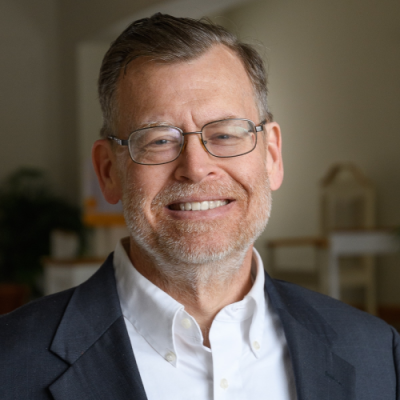 The ship is finally free, but when it blocked the Suez Canal, the situation threatened real economic consequences.
Thankfully, those consequences will not be as severe now that the canal is open, but they certainly would have extended everywhere.
Even if you weren't getting any commodity through the canal, you would find those that were getting supplied by that trade route were having to scramble for other sources. They would start buying from your sources and your prices would rise. As noted in Time: "Almost a third of the world's seaborne freight passes through the Suez Canal — from food to farming equipment; car parts to carpets. And the cost of delays will eventually be passed on to the consumer."
Was the building of the Suez Canal a bad thing?
I have seen people comment that "we are too dependent" on transportation routes like the Suez Canal or the Panama Canal. Obviously, any disruption in regular trade will cause economic pain, but would the world be better off if those canals had never been constructed? Obviously not. If those canals didn't exist, then the world would be poorer. You can't complain about how we need the canals and then pretend we could maintain our level of prosperity without them. There was a reason those canals were dug. People foresaw how much better off the world would be with them.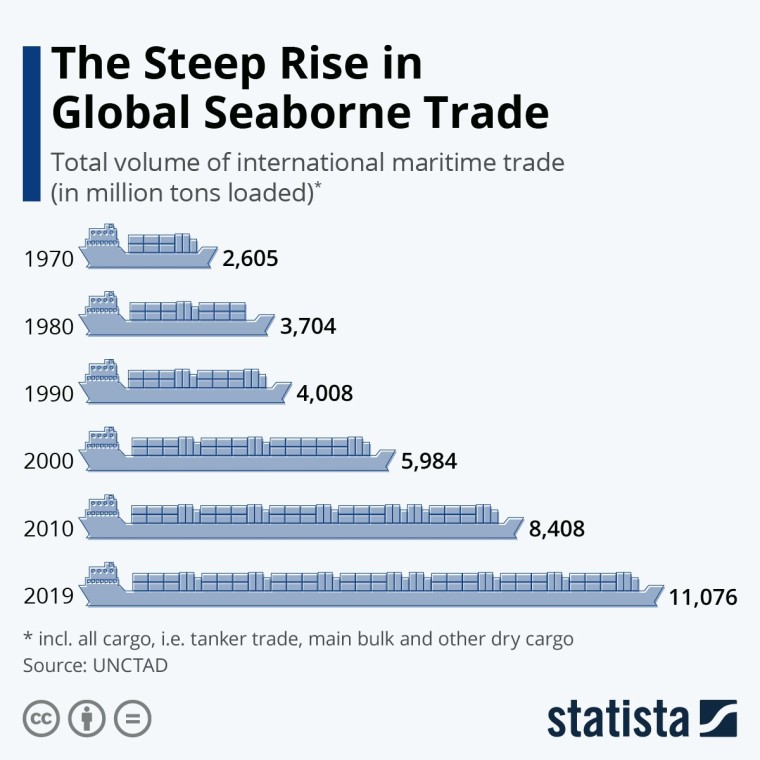 (Source: Statista, The Steep Rise in Global Seaborne Trade)
Long ago Solomon said: "Whoever brings blessing will be enriched, and one who waters will himself be watered. The people curse him who holds back grain, but a blessing is on the head of him who sells it." (Proverbs 11:25–26 ESV) Obviously, if it is bad for people to "hold back" their own products from the marketplace, obstructions that prevent them from entering the market are also bad.
This is not an anomaly in the book of Proverbs in the Bible. I argue in my book, Solomon Says (Athanasius Press), that becoming a productive person is a major theme in Proverbs. Productivity not only involves your own labor, but your ability to work with others in cooperation and trade.
Solomon, himself, built the Temple of God through trade, importing material down the coast from a neighboring kingdom:
"As soon as Hiram heard the words of Solomon, he rejoiced greatly and said, 'Blessed be the LORD this day, who has given to David a wise son to be over this great people.' And Hiram sent to Solomon, saying, 'I have heard the message that you have sent to me. I am ready to do all you desire in the matter of cedar and cypress timber. My servants shall bring it down to the sea from Lebanon, and I will make it into rafts to go by sea to the place you direct. And I will have them broken up there, and you shall receive it. And you shall meet my wishes by providing food for my household.' So Hiram supplied Solomon with all the timber of cedar and cypress that he desired, while Solomon gave Hiram 20,000 cors of wheat as food for his household, and 20,000 cors of beaten oil. Solomon gave this to Hiram year by year. And the LORD gave Solomon wisdom, as he promised him. And there was peace between Hiram and Solomon, and the two of them made a treaty." (1 Kings 5:7–12 ESV)
Worldwide trade, worldwide prosperity, and worldwide peace seem to be related to each other. Let the Suez Canal blockage make us appreciate that wisdom.
Mark Horne has served as a pastor and worked as a writer. He is the author of The Victory According To Mark: An Exposition of the Second Gospel, Why Baptize Babies?, J. R. R. Tolkien, and Solomon Says: Directives for Young Men. He is the Executive Director of Logo Sapiens Communications and the writer for SolomonSays.net.