A Push for Spanish Bible Literacy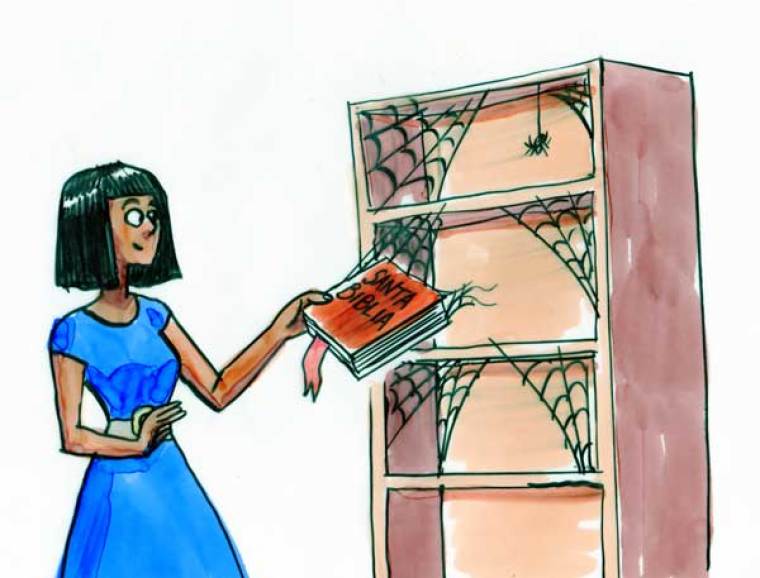 The National Hispanic Christian Leadership Conference and the American Bible Society have teamed up to fight Bible illiteracy among Hispanics by promoting September as Mes de la Biblia, the Month of the Bible.
The initiative was recently launched during the NHCLC Annual Board Convention. The three-year effort comes in response to a study conducted by Barna Hispanics that revealed 87 percent of Hispanics own a Bible, but only eight percent read it regularly or allow it to inform their worldview.
In comparison, ABS' "State of the Bible in 2013" report shows 21 percent of all Americans are "engaged" with the Bible, which means they read it at least four times each week and believe it is the "actual Word of God" or inspired Word without error.
"The biggest concern was that Hispanics have the reputation of being religious people, of being committed Christ-followers, but when we did the study we were not aware that such a low percentage of Spanish speakers in the U.S. were not engaging with the Word of God," said Emilio Reyes, executive director of Multi-Language Ministries for ABS, in an interview with The Christian Post.
Read more at http://www.christianpost.com/news/evangelical-organizations-partner-to-fight-bible-illiteracy-among-hispanics-98224/#bYzKJFHgty6io5Wc.99