Are Christian Refugees Getting Shortchanged?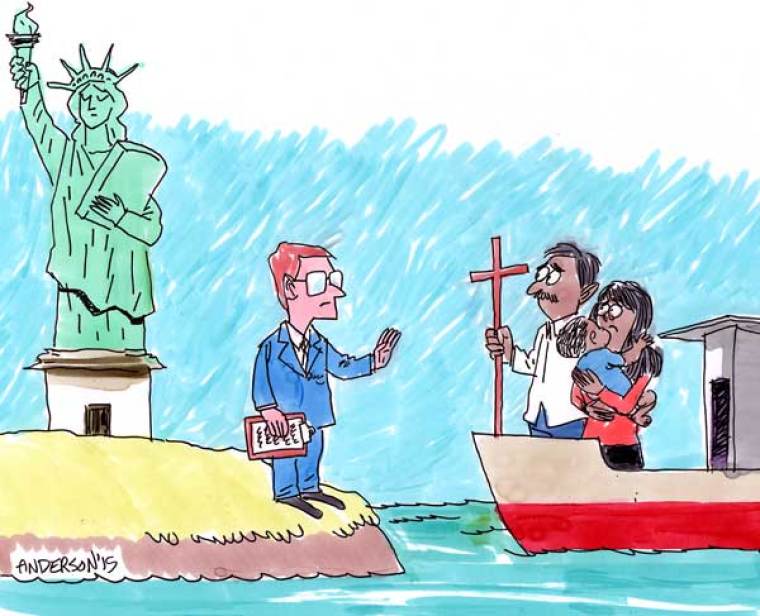 Due to reliance on the United Nations, the United States' Syrian refugee resettlement program unintentionally discriminates against Christians fleeing from the Islamic State, as Christians comprise less than three percent of the nearly 2,200 Syrian refugees resettled in the United States since the beginning of the Syrian conflict.
CNS News reports that State Department statistics compiled from the start of the Syrian civil war in the spring of 2011 until now, show that 96 percent of the approximately 2,184 Syrian refugees that have resettled inside the United States have been Muslim, with over 2,057 of the resettled refugees being Sunni Muslims.
While President Barack Obama has chastised Republican candidates for suggesting that the U.S. should focus more on granting asylum to Syrian Christian refugees, the U.S. has taken in only 53 Syrian Christians (four Catholic, five Orthodox and 44 other Christians) since the start of the civil war.
Read more at http://www.christianpost.com/news/us-resettlement-policy-discriminates-against-syrian-christian-refugees-favors-muslims-150350/#K6wWSY00lm7Mal7t.99