Cruz and Rubio Tag-Team Trump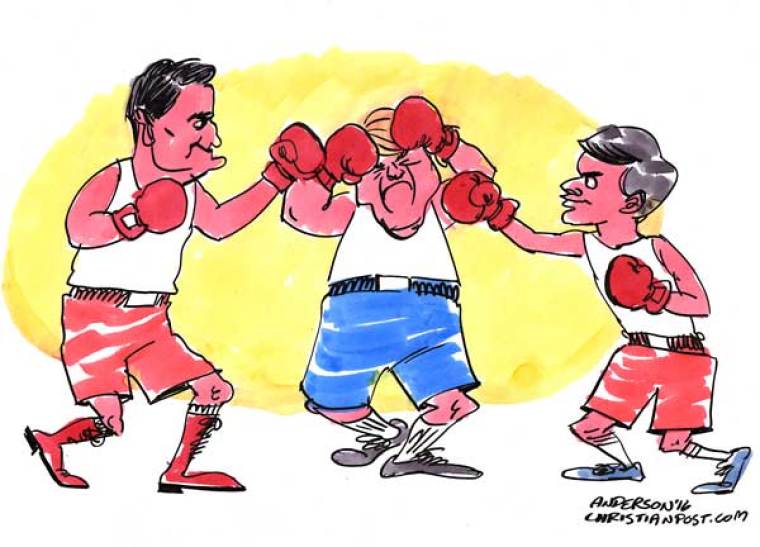 With Donald Trump starting to run away with the lead in the 2016 Republican presidential primary election, Sens. Marco Rubio, R-Fla., and Ted Cruz, R-Texas, double teamed in presenting their cases for why it would be a mistake for the GOP to nominate the billionaire frontrunner during Thursday night's presidential debate.
As Trump has now secured 82 delegates in the Republican primaries (65 more delegates than the second-place Cruz), the Cruz-Rubio tag team went into effect against the Manhattan real estate mogul when the subjects of religious liberty and Supreme Court nominations were brought up by moderator Hugh Hewitt in the CNN debate.
Read more at http://www.christianpost.com/news/ted-cruz-marco-rubio-tag-team-donald-trump-gop-debate-158708/#Zioy0Z3Otj5OzIc8.99