Marco Rubio Speaks of Faith and Flag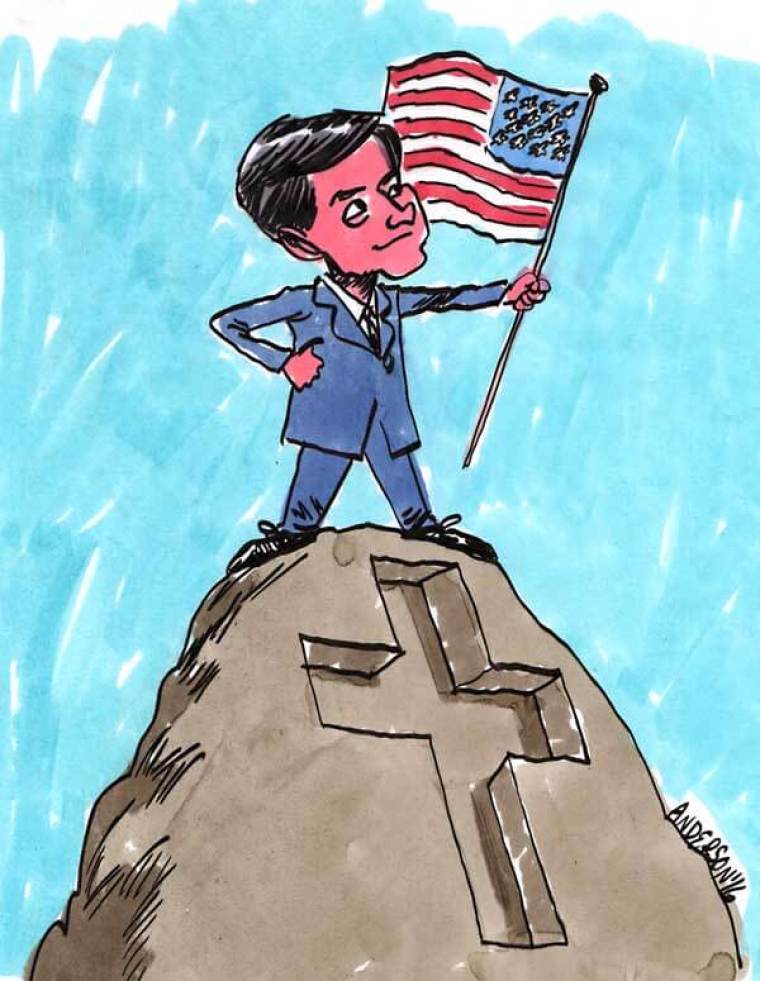 "My faith has everything to do with my decision to run for President — it is the single greatest influence in my life. My faith teaches me that the most important job I will ever have is that of a husband and a father. It teaches me that I have an obligation to care for the less fortunate. And now, my faith compels me to do everything in my power to make sure that we preserve the principles that have made this country great.
I am also running for President because while America doesn't owe me anything, I have a debt to America I will never fully repay. America changed the very history of my family. It provided me with opportunities that would have been unthinkable anywhere else in the world."
Read more at http://www.christianpost.com/news/marco-rubio-answers-12-questions-every-presidential-candidate-155968/#8ujdIbLVHDlLJEpY.99