10 MLB Players You Didn't Know Were Christian
9. John Smoltz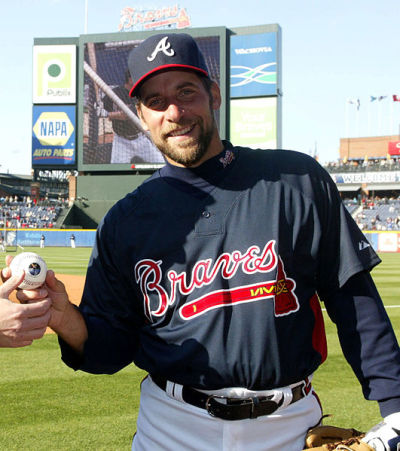 Smoltz, one of three Atlanta Braves hall-of-fame pitchers who helped the team dominate the National League throughout the 1990s, wrote in the book that it was in 1995 when he first truly accepted Christ as his Lord and Savior.
He explained that he had previously gone to church and attended Bible studies but he didn't quite understand that faith was more than just going through the motions of church and religion.
"When I accepted Jesus as my Savior in 1995, I finally understood that being saved is not just a prayer; it's a surrender. It's a heartfelt contract," he wrote. "It's an opportunity to know that everything that He's given us in the Bible is for our benefit."
Smoltz explained that God used his many injuries and tough times in his life to bring him to his knees and ask for guidance.
Smoltz chose John 15:5: "I am the vine; you are the branches. If you remain in me and I in you, you will bear much fruit; apart from me you can do nothing."