10 MLB Players You Didn't Know Were Christian
10. Andy Pettitte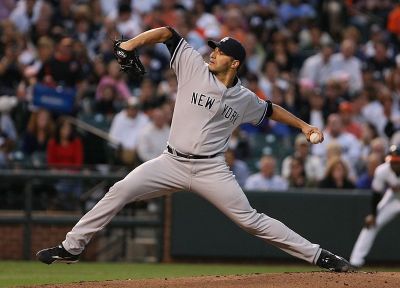 Pettitte won over 256 games throughout his 18-season big league career, most of which was with the Yankees.
Pettitte wrote that there is one Bible verse he considers to be his "life verse." That is James 4:6.
"But he gives us more grace. That is why Scripture says: 'God opposes the proud but shows favor to the humble," the verse reads.
Pettitte humbled himself in a major way in 2007 when he admitted to having used human growth hormone in 2002 in order to help his injured elbow heel faster. The admittance came days after the damning Mitchell Report was released. The report accused Pettitte's trainer, Brian McNamee, of acquiring performance-enhancing drugs for players he trained.
"If you don't know Him, just ask Him to come into your heart and accept Him. It's not going to solve all your problems in the world, but it makes life a lot better," Pettitte wrote.