10 MLB Players You Didn't Know Were Christian
5. Pedro Martinez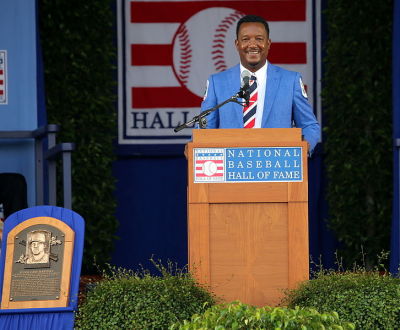 The former Red Sox pitching great and Hall of Famer said his dreams to become a Major League Baseball player began when he was just a little kid growing up in the Dominican Republic. He said he used to "pray all the time" for God to help him accomplish his big-league dream one day.
But one thing that always worked against Martinez as he made his way up through the Dodgers Minor League system was his size.
"They said I wasn't strong enough to continue to throw hard," Martinez wrote. "But God uses the weak to show the stronger ones who the power really belongs to, and I became one big example of what God wants to do."
"He's God, He's the Mighty One," he continued. "He's the only one who knows what we really are, and He has the power to help us overcome any limitations we think we have."
Martinez highlighted the words of Psalm 18:2.