10 MLB Players You Didn't Know Were Christian
6. Mariano Rivera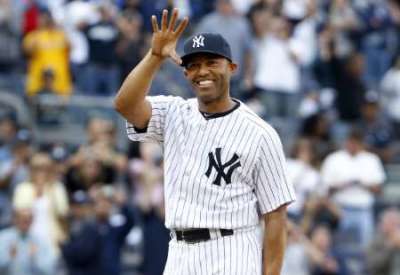 Rivera has gone down as the most legendary closing pitcher in MLB history, having saved 652 games and winning five World Series championships with the New York Yankees in his 19-year career.
But Rivera will tell you that his success was nothing more than a "gift from the Lord." The craziest thing about Rivera's success was the fact that he did it all with just one pitch — the cut fastball. It's hard to believe that a guy who only throws one pitch, which the hitters knew was coming their way, could achieve such great things in his career.
"I threw one pitch, yet I was successful as a closer for the New York Yankees for all those years with that one pitch. Why?" Rivera asked. "Because of the Lord. I accomplished everything through the Lord and His strength, not my strength."
The verse that Rivera selected is fitting given the odds he overcame by dominating the entire MLB with just one mid-90s moving fastball.
"Jesus looked at them and said, 'With man this is impossible, but with God all things are possible," Matthew 19:26.