10 MLB Players You Didn't Know Were Christian
7. Andrew McCutchen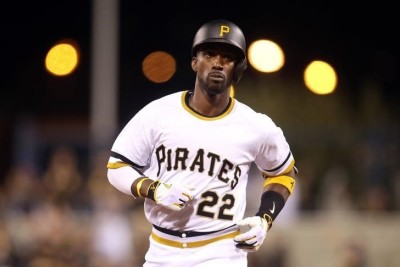 McCutchen, the five-time all-star outfielder with the Pittsburgh Pirates, grew up with a pastor as his dad. He wrote in the book that his father "instilled" the verse Romans 8:28 into his heart.
"I know God gave me talents to use to the best of my ability for His glory and to be able to help others. The game is not mine. It doesn't control me. I give it all to God," McCutchen wrote. "People say that when something happens to you with the Lord, you start seeing things different. That's kind of the way I started seeing things; and the more I started to see things differently, the more my game took off."
Being in a sport in which failing seven out of 10 times is considered a success, McCutchen said that his relationship with the Lord has made failure easier for him to encounter.
"You understand it's just an obstacle He put you through to get where He wants you to go," McCutchen added.