10 MLB Players You Didn't Know Were Christian
8. Albert Pujols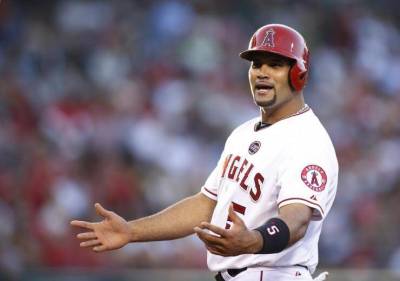 Pujols, the 37-year-old Los Angeles Angels star who has hit the ninth most home runs in MLB history and has another 19 home runs to hit before he can pass Sammy Sosa on the all-time home run list, explained that his wife was the one who took him to church and taught him "the difference between eternal life and Hell."
"I told her I wanted to go to Heaven, and the next week I dedicated my life to the Lord," Pujols wrote. "That was the turning point in my life because it felt as if my life was changing and transforming. It was amazing. It was the best decision I ever made."
"In 2000, after two years as a Christian, I realized it wasn't just a religion; it was about having a personal relationship with Jesus," he added. "And that's when I realized it wasn't about me anymore; it was about Him, and it was about serving others and sharing this great career that God gave me."
Pujols shared Proverbs 19:17: "Whoever is kind to the poor lends to the Lord and He will reward them for what they have done."