10 Quotes From Famous Disney Movies That Offer Lasting Wisdom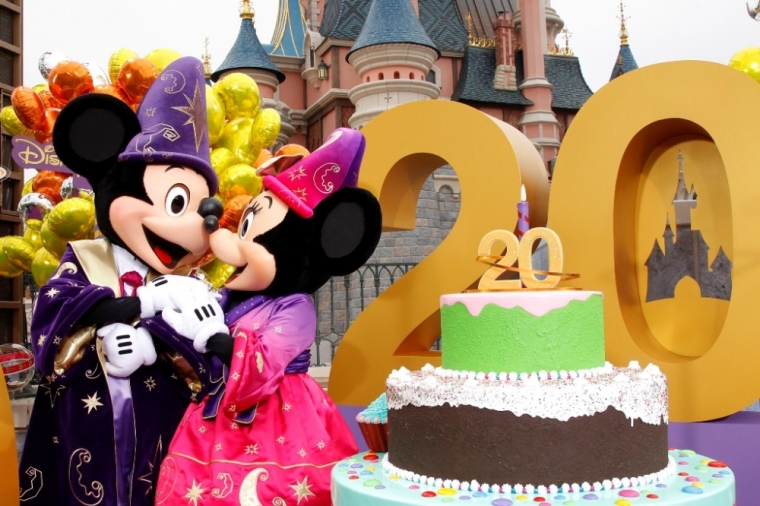 It is safe to say that everyone has at least one fond memory of watching a Disney movie as a child. Some of us still watch and enjoy them as adults. If you were lucky as a child you even got the chance to go to Disneyland when you were young.
Aside from being fun and entertaining, these popular movies also offer advice that we can use in our everyday lives. It's advice that can help us in life by making things less stressful -- or so funny so we SMILE instead of getting mad when something bothers us. Most of us can think of quotes right off the top of our heads.
Below are 10 quotes from Disney movies that offer timeless wisdom:
1. "Oh yes, the past can hurt. But from the way I see it, you can either run from it, or … learn from it." – Rafiki from "The Lion King"
Our life is full of ups and downs. Nothing is always going to be perfect. Learn from the past and you will find peace and contentment.
2. "Just keep swimming." – Dory from "Finding Nemo"
No matter what happens in life, keep moving forward. Don't let anyone stop you from chasing your dreams.
3. "Hakuna matata." – Timon and Pumbaa from "The Lion King"
It means "no worries" for the rest of your days. Don't stress over the little things. Concentrate on the big picture and enjoy every moment you are blessed to be alive.
4. "The flower that blooms in adversity is the most rare and beautiful of all." – The Emperor of China from "Mulan"
Only through struggle are champions molded. Stay positive, even when things are bad because nothing lasts forever. The challenges of life make us stronger.
5. "Family means no one gets left behind." – Lilo from "Lilo and Stitch"
This one pretty much speaks for itself. Friends might come and go, but family is forever.
6. "I'm only brave when I have to be. Being brave doesn't mean you go looking for trouble." – Mufasa from "The Lion King"
Don't spend your life trying to prove who you are to others. Being afraid is a natural emotion, and an instinct that helps us survive. We should never feel ashamed to be afraid.
7. "You're braver than you believe, and stronger than you seem, and smarter than you think." – Christopher Robin from "Winnie the Pooh"
We all have the ability to be great at something. Don't let anyone ever bring you down. Everyone has good and bad qualities. Concentrate on your strengths, not your weaknesses.
8. "Think of the happiest things. It's the same as having wings. – Peter Pan from "Peter Pan"
Focus on the good in life, not the bad. Remember that every single day is a gift to us and a chance to turn things around.
9. "A true hero isn't measured by the size of his strength, but by the strength of his heart." – Zeus from "Hercules"
What matters most in life is how we treat others. Be kind, gentle, and caring. People come in all different shapes and sizes.
10. "Even miracles take a little time." – Fairy Godmother from "Cinderella"
Patience in life is key. If you truly love something you have to be willing to put work in to acquire it. Nothing in life comes easy.