10 survivors who shared horrors of persecution at State Dept. ministerial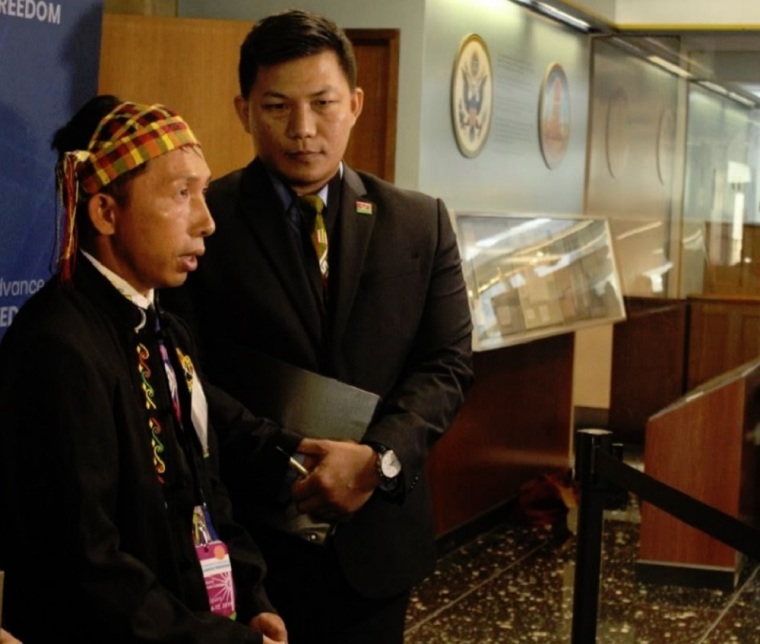 8. Langjaw Gam Seng — Christian (Burma)
Speaking with reporters through a translator last Wednesday, Seng, a pastor in the predominantly-Christian Kachin state, detailed the horrors he faced when he was imprisoned for helping journalists report on the bombing of Christian churches in the Kachin province. 
While world leaders have been aware of the genocide facing the Rohingyas in Rakhine state, abuses and atrocities have also been committed against Christian communities amid renewed fighting between rebel groups and the military in Kachin state that has left more than 100,000 displaced. 
Seng, who served as a youth leader for a Baptist church in Munggu, explained that he was jailed on Christmas Eve 2016 and spent 15 months jailed at Lashio Central Prison.
"I was detained, handcuffed and shackled for over one month with my eyes tied sealed and I was unable to see for an entire month," Seng said. "And they put me in something like a dungeon for an entire month and gave me minimal food."
Seng said he was left to go in and out of consciousness for several weeks. 
The worst part of his detention, he said, was trying to sleep with his hands tied behind his back. 
Speaking about the plight of Kachin Christians, Seng told the media that his community has faced repression because of their belief. 
"Our country is very diverse with multiethnic and multi-religious," he said. "We want our society to be plural and not oppressed by one singular state religion."
"I can attest to the fact that with my own experience, the welfare of the society or even nation is incumbent upon the liberty that they enjoy," he continued. "I do not want another person to go through the same ordeal that I have gone through."