11 NFL Stars You Didn't Know Were Christian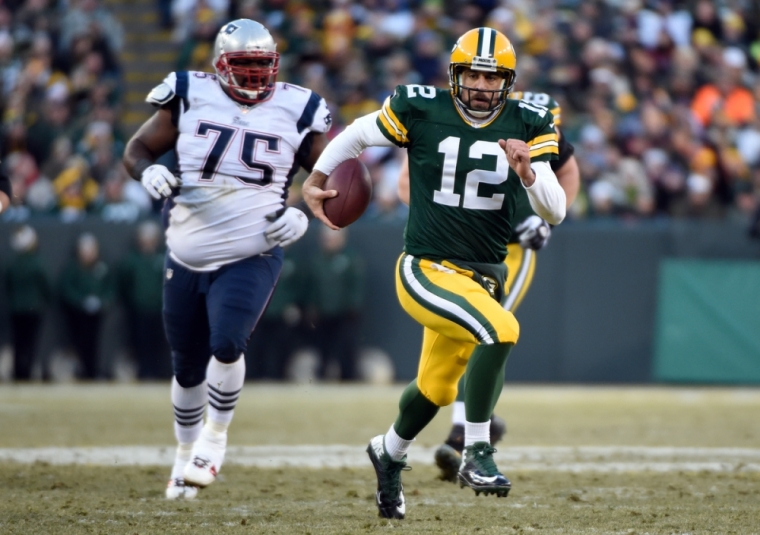 As the National Football League preseason is now officially underway, it can be hard to tell with the many pounds of equipment that players wear, which of them understand that God comes before football.
With all the hits, tackles, touchdowns and excitement that the NFL season brings, it can be easy for fans and children to overlook the fact that many of their favorite football stars are guided in faith and were given their abilities by God to help spread His Word.
In a newly released book titled Football Faith: 52 NFL Stars Reflect on Their Faith, Associated Press sports writer Rob Maaddi provides another platform for past and present NFL players to share how their Christian faith has shaped their lives.
"I thought it would be a great devotional book to inspire and encourage, to motivate football fans, especially the young kids who often are looking for role models in the wrong places. So, it's just to inspire, encourage and motivate them to open the Bible and read it, just because they see that one of their favorite players read the Bible and has a favorite verse," Maaddi said in an interview with The Christian Post. "Maybe once they read it, they will never put it down. That was my inspiration and my goal."
Mark Sanchez, Quarterback, Philadelphia Eagles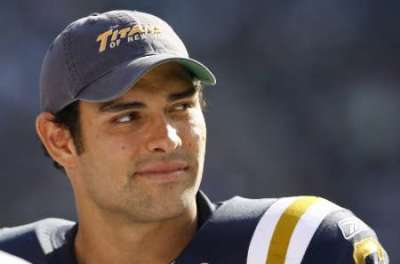 Being picked fifth overall by the New York Jets in the 2009 NFL draft, Mark Sanchez came into the league with high expectations placed upon him. Although some will argue that he has not filled those expectations as he is currently the backup quarterback on the Philadelphia Eagles, there is no denying that Sanchez loves the Lord.
"If you love God, how do you show your love for Him? You can't send God flowers. You can't buy Him a car. There's no material thing you can give back. He's already done everything for you, so you obey," Sanchez asserted. "That's how you love God. So how do you love your neighbor? You help them love God."
Maaddi, who covers Philadelphia sports team for AP, admits he developed the wrong assumptions about Sanchez and was pleasantly surprised about Sanchez's attitude when he finally got to know him as a member of the Eagles.
"Mark Sanchez was a guy who stands out for me because Mark Sanchez had this playboy image in New York and when he was in college, and I didn't really know him," Maaddi said. "When the Eagles signed him last year and I had an opportunity to sit down and talk to Mark, he shared his story. It was very similar to mine. He had a lot of the issues that I had back in my life that I had to overcome. I knew he had come a long way and God had impacted his life."
Jared Allen, Defensive End, Chicago Bears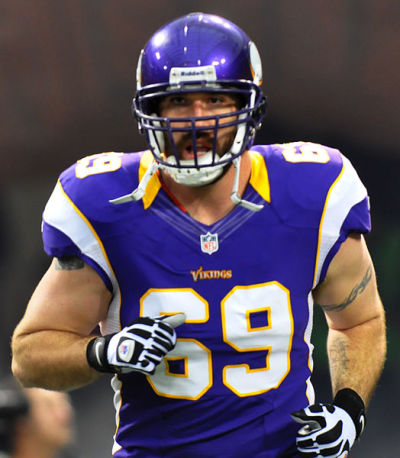 No matter what team Allen plays for he has consistently been one of the most feared defensive ends in all of football, terrorizing quarterback after quarterback on his way to 134 career sacks.
Even though Allen has been selected to five Pro Bowls, he knows that he would be nothing without his blessings from God.
"My first goal in life and every day is to be a better man of God. Everything I have is because of Him," Allen stated. "Jesus pursues people, but He also wants people to pursue Him. I took that to heart and what I found was that the more I have pursued Christ, the more He has blessed me."
Drew Brees, Quarterback, New Orleans Saints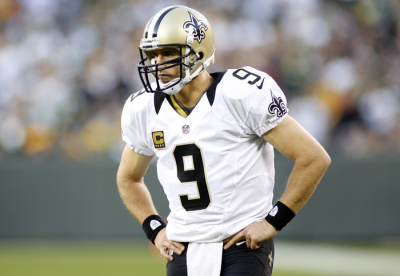 Brees, a nine-time Pro Bowl quarterback who was a Super Bowl winner in 2010, explained that he accepted Jesus Christ on his 17th birthday after having knee surgery during his junior year of high school. While he had attended church throughout his early childhood, it wasn't until his pastor said that he was looking for "a few good men for God" that Brees realized he could be one of those "few good men."
Being a Christian has helped Brees overcome different forms of adversity throughout his career. As he began his career with the San Diego Chargers, his plans to remain as their franchise stud suffered a major blow when he was hit with a severe shoulder injury. But thankfully, God had other plans for Brees, who nine months later signed a contract with New Orleans before the 2006 season.
"I looked back after I had already been in New Orleans for a year and I said, 'You know what, God? That was probably the best thing that could've happened to me!'" Brees explained. "Otherwise, I would have never had the opportunity to be a part of this community, to be a part of the rebuilding effort after Hurricane Katrina."