12-Y-O Pakistani Girl Chained, Detained by Parents for Refusing to Marry 40-Y-O Man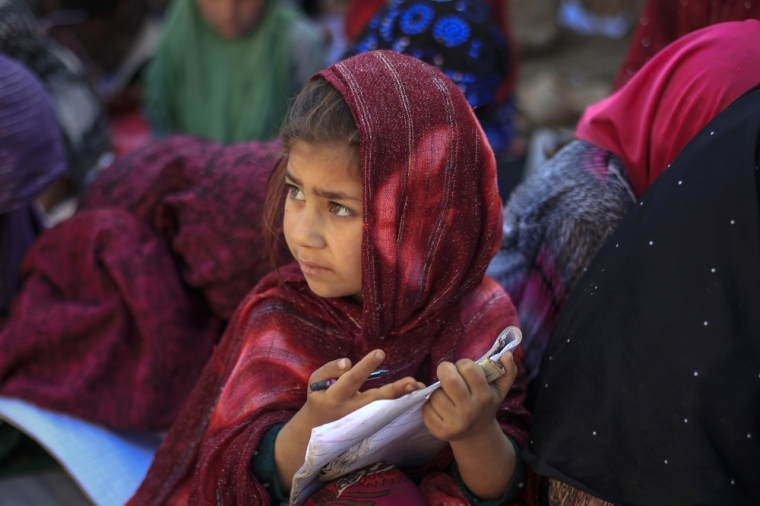 The parents of a 12-year-old girl chained their daughter and locked her in a room for several days in their house after she refused to marry a 40-year-old man, according to local press.
The girl, identified as Shazia Chandio, who is a class V student, was rescued by police, who raided the house in Larkana city in the northwest province of Sindh, a Pakistani newspaper, Dawn, reported this week.
The parents had been promised Rs.100,000, or $950, by the man who wanted to marry their daughter and had given part of the money in advance.
Shazia had not been attending her school, Government Primary School in Wapda Scarp Colony, for several days. The headmistress asked her class teacher, who lives near the girl's house, to visit her. The teacher reported back that she heard the girl crying in the night. The headmistress visited the girl's house herself, and the parents admitted they were punishing her for not accepting a marriage proposal.
The headmistress warned the girl's parents and posted the girl's picture and described her situation on social media.
When police learned about the incident, they raided the girl's house. While the father managed to escape, police arrested the mother.
UNICEF estimates that about 3 percent of girls in Pakistan are married before they turn 15, and 21 percent before age 18.
In January, Marvi Memon, a member of Pakistan's National Assembly, introduced a bill to ban under-18 marriages and increase punishment for offenders. However, the Council of Islamic Ideology called it "blasphemous" and "anti-Islamic." As a result, the National Assembly's Standing Committee on Religious Affairs and Interfaith Harmony was forced to reject the bill, according to Al Jazeera.
An estimated 1,000 Christian and Hindu women are also forced to convert and marry Muslim men in Pakistan every year, according to a 2014 report by the Movement for Solidarity and Peace in Pakistan.
"The true scale of the problem is likely to be much greater, as a number of cases are never reported or do not progress through the law-enforcement and legal systems," the authors of the report said.
Forced marriages and conversions follow a distinctive pattern, the report said. Christian girls, usually between the ages of 12 and 25, are abducted, converted to Islam, and married to the abductor or a third party. The victim's family usually files a police complaint for abduction or rape. The abductor, on behalf of the victim girl, files a counter complaint, accusing the Christian family of harassing the willfully converted and married girl, and for conspiring to convert the girl back to Christianity.