130 Richmond-Area Churches to Simultaneously Give Sermon If Jesus Is Really God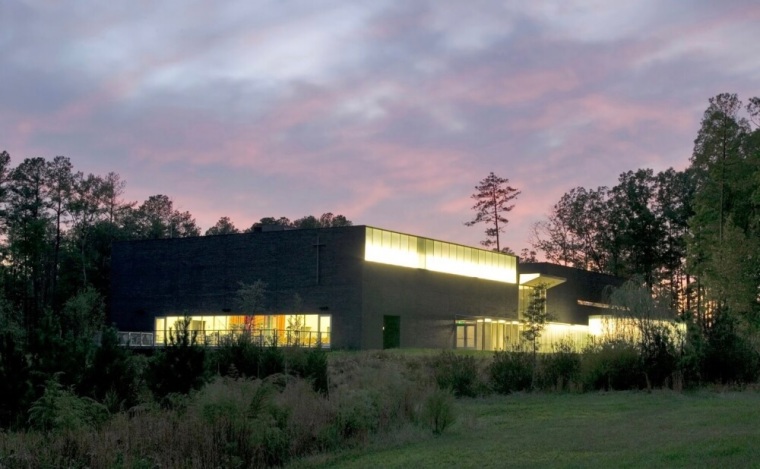 More than 130 congregations located in and around the capital of the Commonwealth of Virginia will be taking part in a sermon series titled "Explore God."
Beginning this coming Sunday, the sermon series will be tackled by congregations across denominational lines, with the series being part of an ecumenical effort to reach out to the Richmond metropolitan area's approximately 1.2 million inhabitants.
"We all have questions about God, faith, and purpose. Maybe you've seen Explore God billboards around town, or you heard an ad on the radio, and you wondered what it's all about," noted a website dedicated to the sermon series outreach.
"Starting in September, ministries across denominations around Richmond will explore these big questions through discussion groups and sermon series."
The Explore God series is being organized by the evangelism group We Believe. Jamie Radtke, president of the organization, explained to The Christian Post how each of the churches will contribute to the series.
"Churches either participate in a 7-week sermon series, host casual discussion groups, or, in many cases, do both. Pastors agree to preach on the 7 Explore God topics. but they are free to preach on those topics according to their own unique gifting and training, and in accordance with the particular DNA of their church," said Radtke.
"The doctrine that binds us all together is the Apostle's Creed. In other words, we all agree on how salvation, redemption and relationship is achieved in Jesus!"
The seven questions that will be addressed during the seven weeks are: "Does Life Have a Purpose?", "Is There a God?", "Why Does God Allow Pain and Suffering?", "Is Christianity Too Narrow?", "Is Jesus Really God?", "Is the Bible Reliable?", and "Can I Know God Personally?"
Radtke also told CP that in addition to the 130-plus churches, there will also be about 200 discussion groups centered on these topics occurring all over the Richmond area.
"These discussion groups take place in all sorts of locations – restaurants, coffee shops, bars, libraries, college campuses, the jails, business offices, hospitals, homes, neighborhood clubhouses, etc.," explained Radtke.
"These discussion groups are being facilitated by just 'regular' Christians who WE Believe has trained and are empowered with an authentic approach and conservational tone that makes it easy for Christians to invite friends, neighbors and colleagues to participate in spiritual conversations among their peers."
Richmond Community Church, a contemporary themed congregation based in nearby Glen Allen, is one of the churches that will be part of the "Explore God" outreach effort.
"The purpose of this city-wide outreach is to share the Gospel and impact RVA for Christ. The city-wide promotion through billboards, radio spots and social media can create a conversation about faith and Christianity especially among millennials," explained RCC lead pastor Rick McDaniel to CP.
"Hopefully the result is people having their questions answered with many coming to know Christ and finding a place of fellowship in a local church."