14,000 Attendees at Mega Mission Event Described as 'Jesus Conference' by SBC President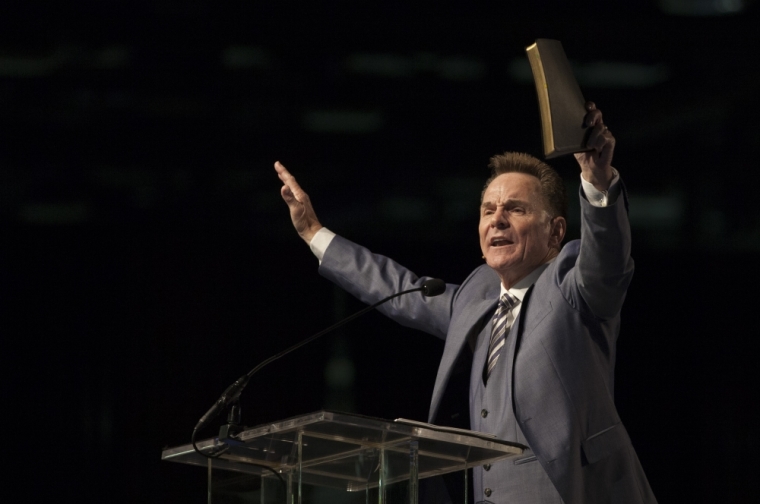 NASHVILLE – "Jesus can change your life," Ronnie Floyd, president of the Southern Baptist Convention, told over 14,000 participants to the sold-out 2015 Send North America Conference Aug. 3 in Nashville.
Assuring those at the mega event at the Bridgestone Arena, sponsored by the North American Board and the International Mission Board, that the conference is not about "making plans and designing strategies," Floyd said, "This is a Jesus conference."
"We are a Jesus people and this is Jesus' hope," Floyd told thousands, before leading the in prayer at the start of the two-day meeting. "Jesus can change your life; that is the very heart of who we are. ... When no one believes in us, He believes in us."
"We are are here to celebrate Jesus," Floyd said. "This is about being available to Him."
Organizers said the conference has drawn church members and leaders from all 50 states and four Canadian provinces for what has been the largest event related to the 15.5 million member denomination in years.
David Platt, president of the International Mission Board, led pastors, church leaders, and congregants to read from the Bible and kneel together and pray across the arena.
"We all exist for global missions," he said, noting the vast and expansive Southern Baptist missions enterprise needs men, women, college students, churches, pastors – everyone working together through the local church.
TO READ THE FULL STORY IN CHRISTIAN EXAMINER CLICK HERE