16 Days Left to Raise $700K to Make Film About Gosnell, 'One of America's Most-Prolific Serial Killers'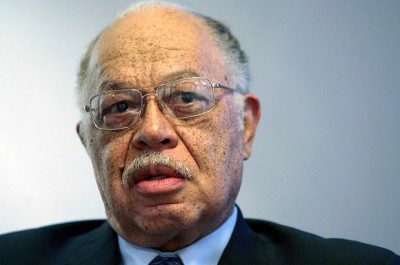 With only 16 days left to raise over $700,000 to make a movie about Kermit Gosnell and his West Philadelphia "house of horrors" abortion clinic, filmmakers say every $1 donated counts as a vote for truth to tell the story that was largely ignored by the mainstream media.
At a cost of $2.1 million, "Gosnell" is the most funded movie ever on the crowd funding website Indiegogo, but filmmakers with Ann and Phelim Media won't be celebrating their achievement until they reach their goal.
"What we'd like to say to people is: If they feel that this was a neglected story and an important story for everyone to think about, then give $1, give $10 or $10,000 please, and make sure that this movie gets made and people find out what happened. Turn up, be there for truth. By giving $1 you're saying, 'I want this done,'" said Ann McElhinney in an interview with The Christian Post.
McElhinney told CP that, in her opinion, the mainstream media and Hollywood go out of their way to tell every other criminal story of national importance, but they haven't invested any interest in telling the stories of women who were traumatized at Gosnell's abortion clinic and the babies that were killed.
"Thousands of people died in Philadelphia," she said. "Those people were born alive and were viable; and they struggled for life and died a painful death, and they shouldn't be forgotten."
"A lot of people knew that terrible things were happening and there were whistleblowers. There were people making complaints, there were reports that were sent to the authorities, and no one did anything," she added. "For 17 years the departments of health in Pennsylvania never walked across the threshold to go in and examine the premises."
"We've asked people if they've heard about Gosnell, and they don't know who he is, they don't know the name. And we think it's important to record history."
She continued: "You can't have this happen and people not know about it. This case is extraordinary. In a country where Jody Arias is national news, and you have this iconic photograph of the Philadelphia courtroom with the reserved section for the journalists at Gosnell's trial and it was empty. I think that really riled us. That annoyed us. And we thought, 'Come on, this is crazy. This story needs to be told.'"
McElhinney also shared with CP that, as journalists in Ireland, she and her husband never had to cover stories about abortion and therefore never gave it much thought.
"This is new territory. We basically didn't really know anything about abortion and didn't really have any opinions. It's not something that we ever dealt with in our journalism. But then we hear about this story and the magnitude of this story, and we are completely blown away by the fact that the media didn't turn up," she said.
"My husband was a crime writer for newspapers in Northern Ireland during the war there, and he covered a lot of crime and court cases. Even minor court cases, like drunk driving in Ireland. He said there were more journalists at drunk driving cases in Northern Ireland than there were in Philadelphia. There were three local journalists the days that he was there and no one from the national media," McElhinney said.
After posting the story about Gosnell as their latest film project on Indiegogo, McElhinney said they've been contacted by people close to the story, as well as people who want to share their own stories about abortion and the regret and sorrow that they feel over that decision.
"I would also say that among the people that we've spoken to about the project — even those who've supported us with other projects who loved our films — we've met people who've confessed and said that this is a very tough subject for them because of their own personal history. None of this was expected by us," she explained.
Among the people who've written to them is a man who was born in 1963 to a single mother who said, had abortion been legal, he knows he'd be dead, and it's something he often thinks about.
Similarly, one woman who wrote to them said she had two abortions and had asked God for forgiveness, and she believes that she has received forgiveness. But she also shared that she's haunted by the experiences and the aftermath.
Once the filmmakers received the public commission to make the film, they'll start interviewing people associated with the case and find a screenwriter who will be able to tackle the project using material from the 280-page grand jury report and court transcripts.
Actor Nick Searcy told Fox News host Bill O'Reilly earlier this week that he's going to be cast for the movie, but doesn't yet know what role he'll have in the "true crime story that's about one of America's most-prolific serial killers."
"You don't have to show the blood and gore for this to be a fascinating film," Searcy said. "This was a very well respected member of his community. This went on for 30 years with the support of a lot of government programs. And for this situation to continue for as long as it did, it says a lot about society. This is not an exploitation film; it's a story about why this happened, and why this was allowed to happen."