162 Abortion Clinics Close in 5 Years, Fastest Rate Since Roe v. Wade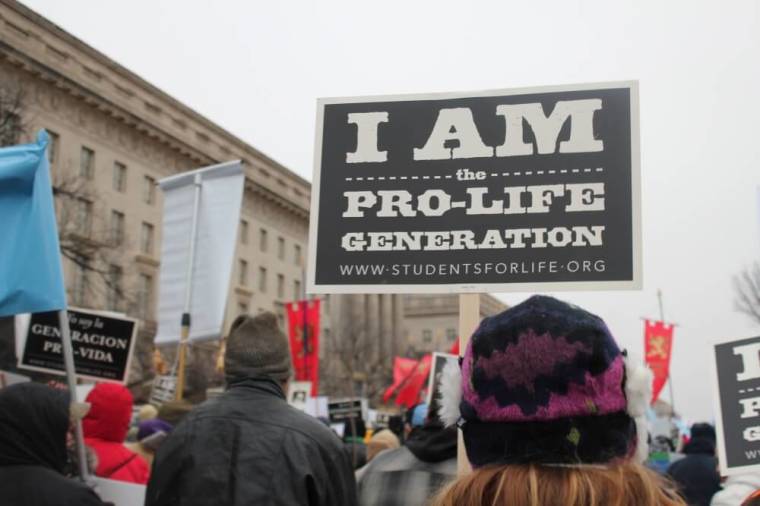 One hundred and sixty two abortion clinics have closed in the United States since 2011, which is reportedly faster than at any other time since the 1973 Supreme Court decision Roe v. Wade.
In data compiled by Bloomberg Businessweek released Wednesday, since 2011, 162 clinics have closed while 21 new ones have opened.
"The drop-off in providers — more than one every two weeks — occurred in 35 states, in both small towns and big cities that are home to more than 30 million women of reproductive age," according Bloomberg Business reporter Esme Deprez, who is a finalist for the Livingston Awards for "my story about the legislative assault on the business of abortion."
While noting that pro-life legislation passed by Republican lawmakers at the state level is one reason for some of the closures, Bloomberg reports that declines were also found in predominantly pro-choice states.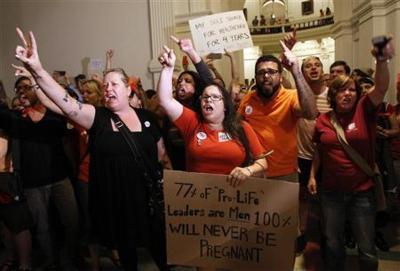 "California's loss of a dozen providers shows how availability declined, even in states led by Democrats, who tend to be friendly to abortion rights," continued Bloomberg Business.
"Industry consolidation, changing demographics, and declining demand were also behind the drop, along with doctor retirements and crackdowns on unfit providers."
The Federalist reported Thursday, "A closer look at the numbers Bloomberg provided appear to show that abortion clinics are consolidating. About 19 percent of the clinics that closed were located in areas with fewer than 100,000 people. Looking at Bloomberg's map, it appears that all of the 21 clinics that have opened in recent years are located in urban areas. Planned Parenthood owns three-fourths of these. In short, abortion clinics are moving out of the country and into the city, and most of these are operated by Planned Parenthood.
In recent years pro-life legislators have been on the offensive, introducing large numbers of pro-life bills at the state and federal level. For example, in 2013 lawmakers from 48 states considered approximately 350 abortion related bills and enacted 69 of them.
Mailee Smith of Americans United for Life commented in a column for The Christian Post that 2013 "continued a trend that began in 2011 when 70 life-affirming measures were enacted, and 2012, when 38 such measures were passed — a large number for an election year."
"As the legislation sessions in 2011, 2012, and 2013 demonstrate, the increasingly litigious nature of the abortion industry is not discouraging the enactment of pro-life legislation," wrote Smith. "But the reaction from the abortion industry does indicate that we have hit a nerve. The more aggressively the abortion lobby fights against commonsense legislation aimed at protecting maternal health, the more we know we are winning."
This wave of legislation includes Texas' House Bill 2, signed into law in 2013 by then Gov. Rick Perry, that gave abortion clinic oweners one year to upgrade their facilities to meet the same basic health and safety standards as ambulatory surgical centers for the estimated 60,000 to 72,000 women who have abortions in Texas each year.
Upgrades included requiring abortionists to have admitting privileges at an area hospital within 30 miles of the clinic; requiring abortionists to meet FDA guidelines when dispensing abortion-inducing pills to their patients; and to have adequate plumbing, heating, lighting and ventilation, as well as equipment that can properly sterilize surgical instruments; and ensuring that doors to the facilities can accommodate stretchers for emergencies.
Bloomberg Business claimed in another article published Wednesday that such regulations are too costly for the abortion business, saying: "Ambulatory surgery centers, or ASCs, are expensive to build and maintain. Their guidelines are written for procedures that require operating rooms, so specialists must be hired to set up heating, ventilation, air conditioning, and electrical systems that are more complicated than those in clinics."
Last November, the U.S. Supreme Court agreed to hear arguments in a lawsuit filed by multiple pro-choice groups that argue the Texas law causes irreparable harm to women's health and places an undue burden the owners of abortion clinics.
If Texas wins its case at the Supreme Court, abortion clinic owners will be required to upgrade their facilities that are not in compliance with the law at a combined estimated cost of $1.5 million for existing facilities, or only $45,000 to $115,000 per clinic.
"This law is causing real harm to women across the state of Texas," argued Amy Hagstrom Miller, founder of Whole Woman's Health, an abortion clinic network with four sites in Texas.
"I am hopeful that the Supreme Court will uphold the rights that have been in place for four decades and reaffirm that every woman should be able to make her own decision about continuing or ending a pregnancy."
Kyleen Wright, president of Texans for Life Coalition, told CP in a previous interview that when she and other pro-life advocates first started petitioning lawmakers to craft a bill that requires abortionists to have admitting privileges at area hospitals, they had no idea so many would be considered a liability, and thus unable to obtain privileges.
" I think that we've all been thoroughly shocked by how many can't get hospital privileges. Most hospitals won't extend privileges to abortionists because they've either been disciplined before or have [a long history of] lawsuits that make them a liability to the hospital," Wright said.
"We knew that there were some really bad actors out there as we did our research, but among all of the doctors we had identified, we found that two thirds of them did have privileges," she added.
Bloomberg's report on the rapid decline of abortion clinics since 2011 comes as an appeals court upheld a Louisiana law that has further reduce the number of clinics in the Bayou State.
A three judge panel from the Fifth Circuit Court of Appeals unanimously upheld a 2014 Louisiana law mandating that abortionists have hospital admitting privileges.
"The appeals court decision, which is expected to be the subject of an emergency appeal to the Supreme Court, means that one of the state's four remaining clinics closed completely on Thursday and another, Delta, could provide consultations only," reported The New York Times.
"A third, in Shreveport, is operating but may not be able to hang on for very long. If it closed, it would leave one abortion doctor in New Orleans, in a state where 10,000 abortions are performed a year."