17 Killed at CAR Church Shielding Thousands of Christians
Seventeen were killed and 10 wounded on Monday after Muslim rebels in the Central African Republic attacked a church which had provided refuge for thousands of the country's beleaguered citizens. The Rev. Thibault Ndemaguia confirmed the number to the Associated Press several hours after the attacks.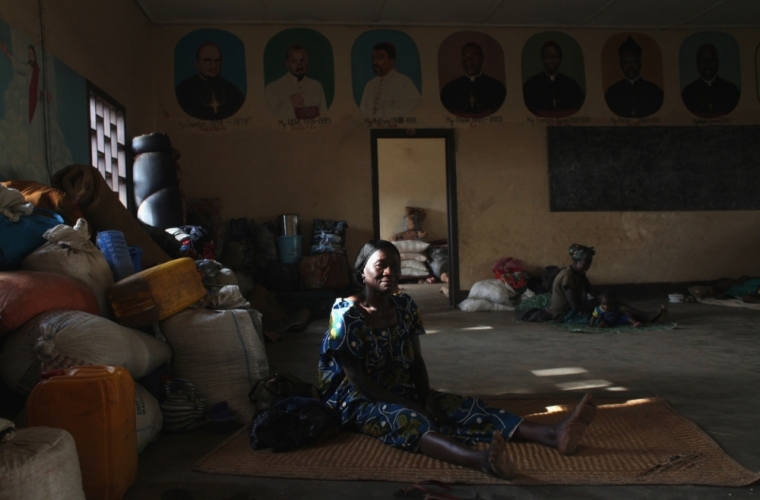 Residents believe that the fighters attacked the Catholic Church compound in Bambari seeking revenge for the death of a young Muslim man, reported Reuters. Between 4,000 and 6,000 Christians are believed to have taken shelter at St. Joseph Cathedral of Bambari.
The Rev. Firmin Gbagoua, a priest at St. Joseph's, told Reuters that he believed the attackers assumed the cathedral was hiding members of the Christian militia, or anti-balaka.
A Seleka official defended the actions of his group and told Reuters that his group had been attacked by the anti-balaka.
"All we did was retaliate," a spokesperson for the group, Ahmat Negad, said.
Some blamed French forces for insufficiently acting to prevent the attack, though the military argued that after it had been attacked it "immediately returned fire." It did not mention whether it had been the country's Christians or Muslim fighters who had targeted it.
The Central African Republic's violence stems back to the takeover of the majority Christian country last year by the mostly Muslim Seleka rebel group, whose time in power was marked by a string of rights abuses that spawned the anti-balaka.
The Seleka stepped down earlier this year under intense international pressure. But a weak interim government has failed to stamp its authority on the country and violence continues despite the presence of about 6,000 African Union peacekeepers and 2,000 French soldiers.
In recent weeks, Bambari, the home of Seleka's military, has been the target of intense fighting between Christian and Muslim militia members and roughly 50 casualties were reported there last month.
On June 23, a mainly-Christian militia group attacked Bambari, located about 236 miles northwest of the CAR capital of Bangui. According to AP, 18 members of the predominately Muslim village were killed in the attack. Subsequent backlash from Muslim youth in the town have contributed to the growing death toll count of 50.
Ibrahim Alawad witnessed the gruesome attack by the Christian militia, also known as the "anti-Balaka." He described that violence and the reprisals that took place afterward. "Some had been cut to pieces, some had their hearts cut out. I saw about five children and six women."
"After that the youth of the Muslim area went there. They killed about 10 anti-Balaka."
A member of the African Union Force added to Press TV that he too witnessed bodies that had been "mutilated and burnt by the assailants."