$170K Raised for Roy Moore Accuser Whose House Was Mysteriously Burned Down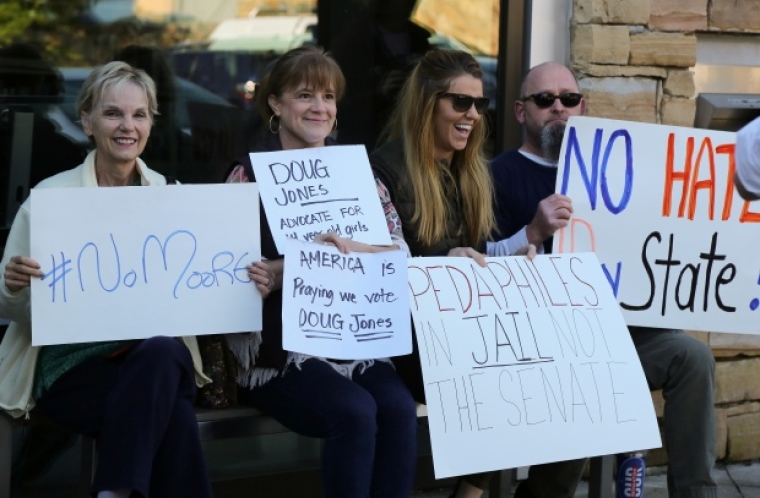 More than $170,000 has been raised in just two days for Tina Johnson, who had accused unsuccessful Alabama Senate candidate Roy Moore of sexual misconduct, and whose house burned down in a suspicious fire last week.
As many as 5,486 people have donated $173,721 since Friday, when the crowdfunding campaign was launched on GoFundMe, originally with a goal of just $10,000.
The goal was revised to $100,000, which was also reached soon.
Johnson's house in Gadsden, Alabama, was destroyed in a fire Tuesday. Etowah County Sheriff's Office said the incident is being treated as arson although investigations suggested the fire was not related to the Republican candidate, according to Independent.
"Tina Johnson bravely shared a story about being sexually harrassed by Roy Moore," the campaign page reads. "It has always been dangerous and risky for women (and men) to speak out against sexual harrasmment. Today, this danger reached a disturbing level. Tina's home burned down and she lost everything. An arson investigation is underway."
The crowdfunding page was started by former Obama staffer Katie Jacobs Stanton. "Overwhelmed with the kindness and generosity of so many big-hearted Americans who have helped Tina Johnson rebuild her home and life," she tweeted.
In November, Johnson accused Moore of groping her in the 1990s.
At least eight other women made similar allegations against Moore.
A woman named Leigh Corfman accused Moore of initiating sexual encounters with her when she was 14.
Three women alleged Moore attempted to date them when they were between the ages of 16 and 18 and he was in his early 30s, though they clarified that he did not force them into any sort of sexual contact.
However, an Alabama resident, Beverly Young Nelson, alleged that Moore groped her and tried to force her to perform oral sex when she was just 16.
In an interview with "The Voice of Alabama Politics" in December, Moore denied he knew the women who have accused him of sexual assault or molestation.
"I did not know them. I had no encounter with them. I never molested anyone," Moore said, according to ABC News. "These allegations are completely false. I did not date underaged women, I did not molest anyone. So these allegations are false."
He blamed the allegations on the "scheme of political parties today." He said the women know he has "stood for moral values and so they're attacking me in that area."
He added, "It's done for political purposes."