18 House Democrats to Boycott Trump's Inauguration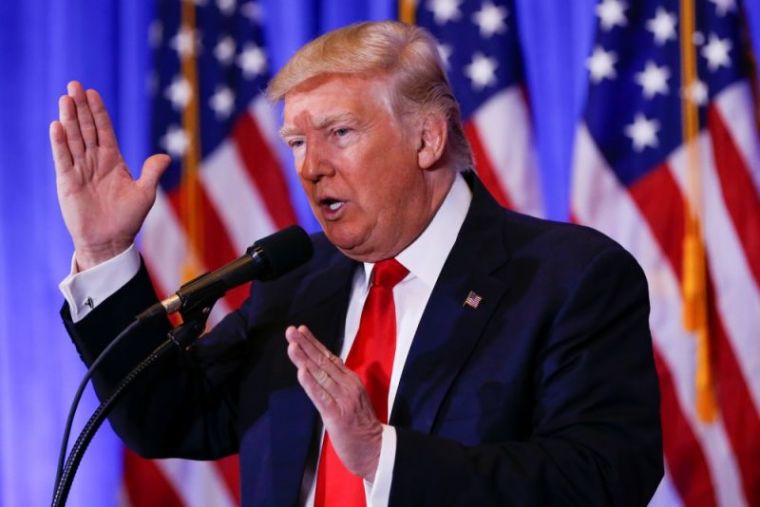 In response to the president-elect's criticism of Georgia Congressman John Lewis, at least 18 House Democrats have said they will not attend Donald Trump's inauguration on Jan. 20.
"Inaugurations are celebratory events, a time to welcome the peaceful transition of power and honor the new administration. On January 20th, I will not be celebrating or honoring an incoming president who rode racism, sexism, xenophobia and bigotry to the White House," California Rep. Barbara Lee said in a statement.
Civil rights leader Lewis commented in a media interview that Trump is not a "legitimate president," and therefore he will not attend his inauguration. "It will be the first one that I miss since I've been in Congress," Lewis said.
Asked whether he would seek to forge a relationship with Trump, Lewis said in an NBC interview that while he believes in forgiveness, "it's going to be very difficult. I don't see this president-elect as a legitimate president."
Lewis cited the recent intelligence report about the alleged Russian interference in the presidential election.
"Congressman John Lewis should spend more time on fixing and helping his district, which is in horrible shape and falling apart (not to…… mention crime infested) rather than falsely complaining about the election results," Trump responded in a tweet Saturday.
"All talk, talk, talk – no action or results. Sad!" Trump added.
The House Democrats to skip the inauguration include John Conyers of Michigan, Katherine Clark of Massachusetts, Raúl Grijalva of Arizona, Luis Gutiérrez of Illinois, José Serrano, Nydia Velazquez, Adriano Espaillat and Jerrold Nadler of New York, Earl Blumenauer and Kurt Schrader of Oregon, Lacy Clay of Missouri, and Mark Takano, Mark DeSaulnier, Jared Huffman, Ted Lieu and Judy Chu of California, according to Politico.
"I will NOT attend the inauguration of @realDonaldTrump. When you insult @repjohnlewis, you insult America," tweeted New York Rep. Yvette Clarke.
"While I do not dispute that Trump won the Electoral College, I cannot normalize his behavior or the disparaging and un-American statements he has made," Rep. Ted Lieu, of California, said in a statement.
"The reason I am not going is that I cannot bring myself to justify morally or intellectually the immense power we are placing in that man's hands," Illinois Rep. Luis Gutiérrez said.
"There is unprecedented concern by my constituents about the many threats posed by a Trump administration seeking to implement the President-elect's policies on health, environment, nuclear weapons, and immigration, to name but a few," wrote Oregon Rep. Earl Blumenauer in a Facebook post. "I will forgo the inauguration, spending the day instead in my district talking with Oregonians to hear their priorities, try to answer their questions, and prepare for the coming assault on the values and programs we hold dear."
House Democratic leaders, meanwhile, haven't said they will join the boycott.
"That's my responsibility," House Minority Leader Nancy Pelosi told NPR. "It is the wonderful thing about our country, the peaceful transfer of power."