'19 Kids & Counting' Star Jessa Duggar Shares Photo of Kiss With Husband Ben Seewald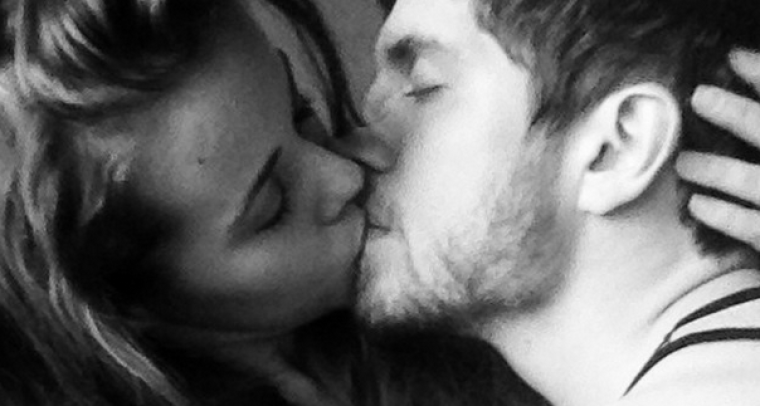 Newlyweds Jessa Duggar and Ben Seewald did not share their first kiss with the audience at their wedding but have released a new photo of themselves kissing, which has delighted fans.
The couple exchanged vows on Saturday, Nov. 1 but did not have their first kiss, choosing instead to save it for a more private moment before their reception. Instead, they introduced Jim Bob and Michelle Duggar up at the altar and had them kiss, stating, "Now you've seen a Duggar kiss."
Jessa and Ben followed the rules of traditional Duggar courtship, which includes the pledge not to engage in any physical intimacy. The two also decided not to hold hands until they were engaged and took it one step further to save the kiss for themselves instead of in front of their 1,000 guests. The picture posted to Jessa's Instagram account shows them engaged in a passionate kiss and has garnered over 107,000 "likes" on the website.
"I love the example you set," one fan wrote on Instagram. "I love that you hold strong to your beliefs when the world is trying to tell us it's [sic] ok not to. I love watching your show and being able to show my kids that this is the way we should act. Thanks for your example. Excited to watch you both on the next season."
The wedding included guests such as Kirk Cameron and his daughters. Cameron said that he wanted to show his daughters a good example of how a relationship should be and that his daughters were huge fans of the "19 Kids & Counting" show.
"I want them to see that and go, 'That's what I want for my marriage,'" Cameron told People. "Nobody does this. And as a dad, it thrills your heart. I want a guy that honors and respects my daughters like Ben is respecting Jessa."
The couple's relationship and wedding will be the focus of the next season of "19 Kids & Counting" on TLC.