'19 Kids & Counting's Jill Duggar and Derick Dillard Having Baby Boy, Couple Confirms: 'We Could Have a Giant,' Jill Jokes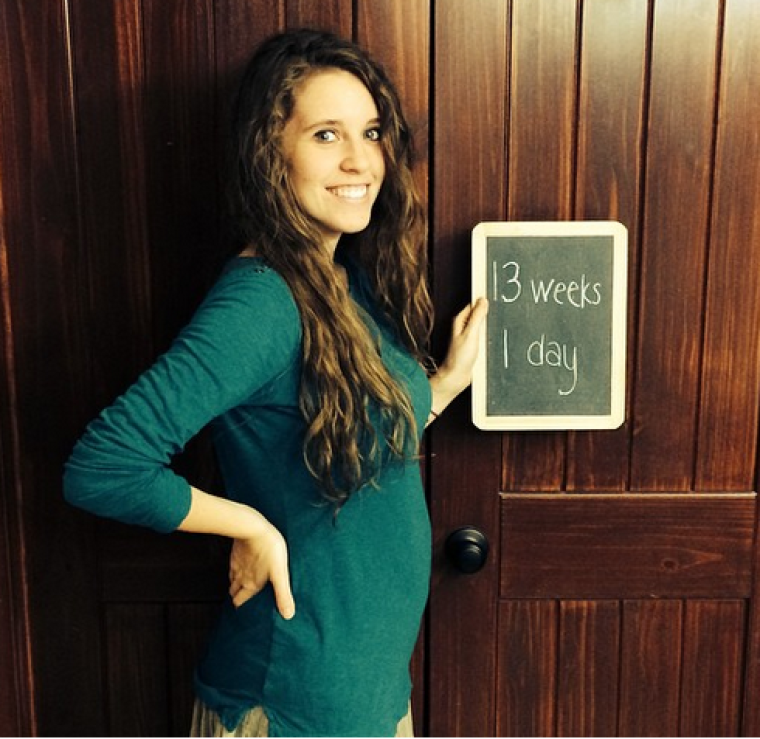 Jill Duggar and husband Derick Dillard have revealed that they are having a baby boy come the spring, despite initial thoughts that they were expecting a girl.
"I was really excited," Derick told People. "As a new dad, to have a firstborn son to be our first child and be the leader of his siblings, it is very special."
The couple had a special gender-reveal ultrasound on Saturday, then shared the big news with the rest of the family.
"Oh yes, there was some screaming in the room," the mom-to-be said. "I thought all along we were having a girl. Everyone made their guesses. He stretched out his legs full length," she said of her son. "He was trying to be like dad. We could have a giant. I called Derick's mom and she was telling me that when Derick was born, he didn't fit into the newborn clothes and his shoes were a size two."
Dad Derick, while very excited about having a son, noted that he was "praying for a big, healthy baby."
The couple wed on June 21 and soon announced they were expecting a baby. Jill, of course, is from a large family and has always spoken about her desire to have a big family of her own. She and Derick agreed to welcome any children God chose to bless them with, the same way that her own parents did.
For now, the expectant parents are calling their son "Baby Dilly," as they have not settled on any name. However, they will not follow the Duggar tradition of naming their children with the same letter.
"We are not going to do a letter theme," Jill explained. "But we may do some kind of theme, like family names."
This is not the only big event for the Duggar family. Daughter Jessa is due to wed her fiancé, Ben Seewald, on Nov. 1. The event will be filmed by TLC.