2 Arrested for Burning Pastor's Wife Alive, Beating Her Husband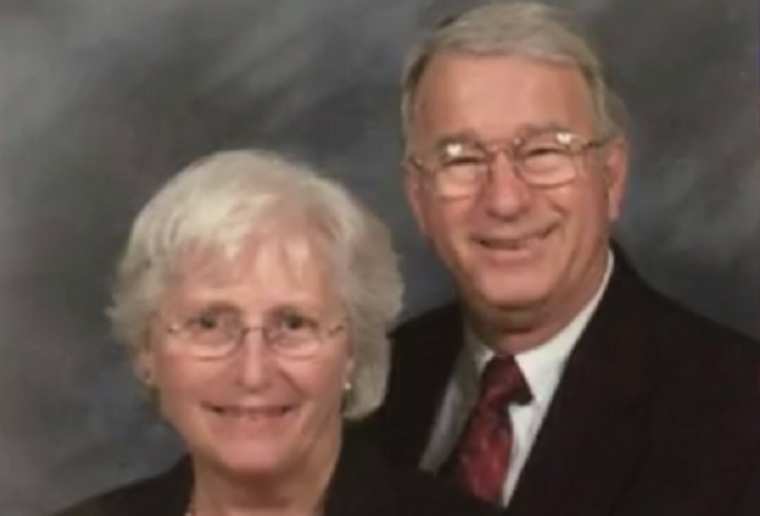 Two men who eluded authorities after battering a North Carolina pastor and burning his 76-year-old wife alive inside the couple's home were arrested and charged Wednesday with first-degree murder.
Warren County District Attorney Mike Waters told ABC 11 that the men, Kevin Munn, 30, and Lester Kearney, 34, have other charges pending against them as well. The News-Herald said both men have extensive arrest records.
"This is very unfortunate that a family has to deal with such a horrible event but the family has exhibited extreme courage and strength throughout this particular event," Michael Denning of the North Carolina State Bureau of Investigation said.
The two men who were wearing masks allegedly entered the home of Pastor John Alford of Sanford Memorial Baptist Church and his wife, Nancy, who taught Sunday School at the church. One of the intruders then kidnapped Nancy and drove her to a State Employees' Credit Union branch in Roanoke Rapids and forced her to withdraw about $1,000 from an ATM. The second attacker held the pastor inside the home, according to Warren County Sheriff Johnnie Williams.
Nancy Alford was later driven back to her home where the men beat up her husband then tied up the couple and set their house on fire. They then took off with the couple's gray 2011 Mercedes-Benz. The pastor managed to escape the burning home then tried to return for his wife but was prevented by neighbors who found him.
On Sunday afternoon, according to The Mountaineer, the Alfords' stolen Mercedes was spotted in the Crabtree area, not far from the I-40 corridor. The vehicle was being driven erratically and concerned residents reported it to 911. Police responded, and a chase eventually ensued.
"I heard the sirens coming and I looked out and saw the car in front of the deputy, but I didn't pay much attention to the car because I was more concerned with what the deputy was doing," Tracy Best of Crabtree said. "But I saw the car turn in a driveway and go behind a house, then the deputy passed by and went on, not knowing the car turned off."
The car was later found, abandoned, and burned in Haywood County.
"I'm still having trouble processing it all — the arrests though — it just gives you a little bit of peace," neighbor Shelly Thompson said. "It blew my mind, just blew my mind. You just don't expect it in a quiet place like this."
Warren County Sheriff Johnny Williams said the pastor is recovering at the UNC Burn Center in Chapel Hill.
On Sunday, members of the Sanford Memorial Baptist Church held a prayer service for Alford's recovery and to remember Nancy's life, ABC 11 said.
"You never know when your time is going to come," church member Deborah Cox said. "When Nancy left here last Sunday, she had no idea that she wouldn't be back."
Another faithful church supporter, Pamela Ezell, said: "Nancy's far better off than we are. That's the truth. She's home in heaven and now we're waiting our turn."