2 Terror Suspects With Possible ISIS Connection Killed in Belgium Anti-Terror Raid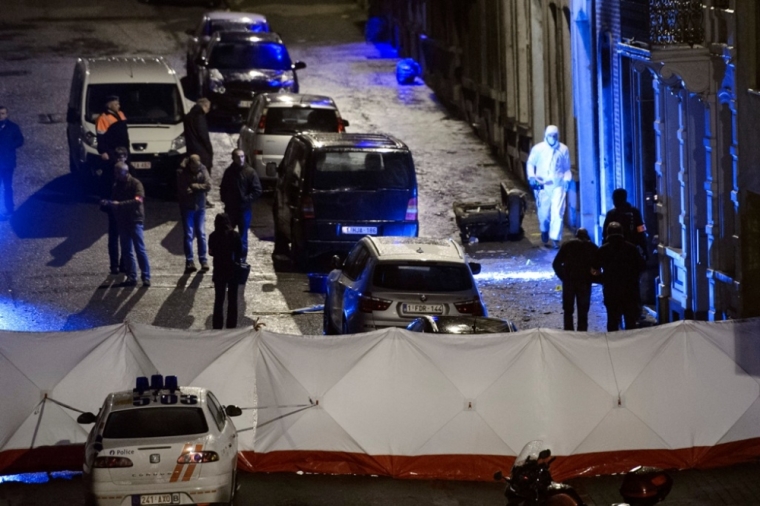 UPDATE: 2:25 p.m. ET Jan. 15, 2015
Belgian authorities confirmed Thursday that a terror cell comprised of people who had returned from fighting in Syria was operating in Verviers, Belgium, and members were about to carry out major terrorist attacks inside the country. Security forces carried out 10 searches and took on heavy gufire from suspects who authorities said were using "war weapons" and "hand weapons" to combat police. Belgian prosecutors' spokesman Eric Van Der Sypt also confirmed that no police officers were injured during the raids, and explained that the nation's terror threat level has been raised. The next news conference will be held at 11 a.m. local time on Friday.
Two terror suspects have reportedly been killed and one seriously injured during a counter-terror raid in Eastern Belgium on Thursday. Initial reports indicate that the suspects have connections to the Islamic State terror group and might have been planning an attack in Belgium.
The raid was carried out in the Belgian city of Verviers, which is 200 miles northeast of Paris and 69 miles southeast of Brussels. It's still unknown whether the suspects in Belgium have any connection to last week's terror attacks in Paris.
Federal officers in Belgium took several suspects into custody outside of a train station, according to CNN affiliate VTM News.
According to The Guardian, Belgian public television channel RTBF has reported that police took action against the alleged terror group at round 6 p.m. in Verviers, and security forces were unharmed during the raid and subsequent arrests.
"The shooting at Verviers comes a day after it was revealed that a man had been arrested in Brussels on suspicion of having sold weapons to Amedy Coulibaly, one of the gunmen in the terrorist attacks in Paris which left 17 victims and three jihadists dead last week," The Guardian reports.
"Explosions and detonations reverberated in Verviers, near the train station, a witness told RTBF. Named only as Marie-Laure, she said a helmeted police officer told her to leave the crossroads, where there was a small blue van and a car," according to the Guardian, which also reports that three to four explosions and gunshots were also heard.
Belgian authorities are expected to hold a news conference at 2 p.m. ET Thursday to provide more information about the raid and terror suspects.