200 Christian Teachers in Rhode Island Sue to Take Good Friday Off; District Approves Day Off for Jewish Holiday, but Not Easter Friday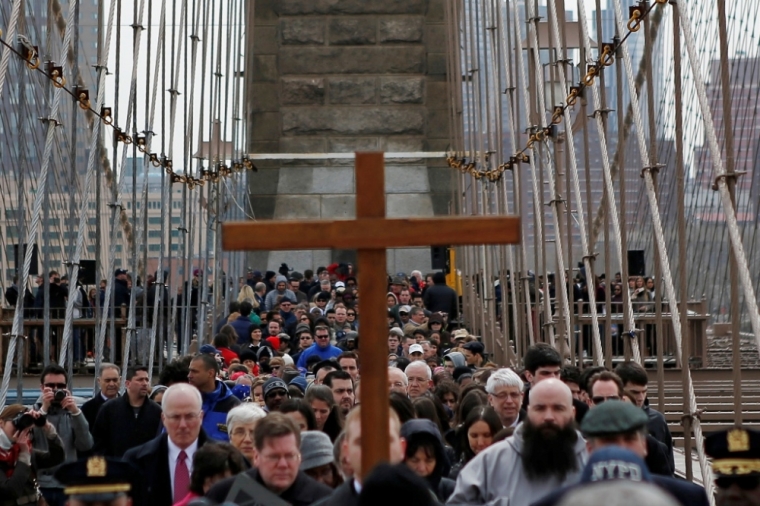 Close to 200 teachers have joined in a lawsuit against the Cranston, Rhode Island, school department, which turned down their requests to take a holiday on Good Friday. The teachers say that their civil rights have been violated, and point out that the Jewish holiday of Rosh Hashanah in the fall was approved.
"That's my big concern here, is equity," said Liz Larkin, president of the Cranston Teachers' Alliance, according to The Associated Press.
The lawsuit claims that the school district violated the Religious Freedom Restoration Act, the Rhode Island Civil Rights Act, and the Rhode Island Fair Employment Practices Act.
Cranston Superintendent Judith Lundsten responded by saying that the teachers' contracts specify they may take a holiday if they are required to attend religious services during the school day, but argued that Good Friday has "no required services."
Good Friday, marked across the Christian world but commemorated on different dates, marks the crucifixion of Jesus Christ, and is also known as Easter Friday. It is set to be observed on April 3 in the Western world this year.
Lundsten further argued that Rosh Hashanah specifically prohibits work on that day, so the Jewish observers needed to take the day off.
"From our perspective, this is about a calendar that was agreed upon and passed by the school committee nine months ago," she said.
WPRI reported that another argument the school committee is pushing is that there have already been too many religious holidays, and students need more class time to finish school successfully.
"It has been a long, difficult winter for our parents, students and staff. We have already accumulated six additional days to our school year," said Janice Ruggierei, chairperson of the Cranston School Committee.
"We should be focusing on finishing the school year by meeting our students' academic calendar requirements."
Tim Ryan, executive president of the Rhode Island Schools Superintendents Association, echoed the statement and said the school committee is simply trying to fit more school days into the calendar.
"We've had challenging weather," Ryan said. "Every day is precious."
Larkin said, however, that the school department should not be deciding which holidays are important enough or merit a day off for believers.
"If the Cranston School Committee wants to open schools on important religious holidays, they must honor and respect their employees' religious beliefs," Larkin added.
"I wish they had not opened school on the Jewish Holy days and Good Friday, but since they made that decision they should not be telling Christians of all denominations that Good Friday is not important enough to merit a religious leave day."
The Cranston Teachers' Alliance president noted that the school committee voted for the first time in June to hold classes on Yom Kippur, Rosh Hashanah, and Good Friday. Larkin argued that they all need to be reinstated as holidays.
"This is the first year in many in decades that they have not been in the calendar," she said.