6 Key 2018 Midterm Ballot Initiatives to Watch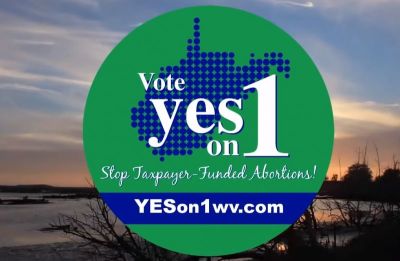 West Virginia
Prompted by a vote of more than two-thirds of the West Virginia House of Delegates, Mountain State voters will get to decide whether or not to pass the "No Constitutional Right to Abortion" amendment — also known as Amendment 1.
The passing of this resolution would mean that if the U.S. Supreme Court's 1973 ruling in Roe v. Wade were overturned, the West Virginia Constitution could not be used to justify the legality of abortions.
The measure would add a clause to the state's constitution that reads: "Nothing in this Constitution secures or protects a right to abortion or requires the funding of abortion."
As the Charleston Gazette-Mail reports, supporters of the amendment want to undo a 1993 West Virginia Supreme Court ruling that overturned a state law barring Medicaid coverage of abortions with the exception for cases of rape, incest or when the mother's life is in danger.
The new ammendment would not include exceptions.
Abortion-supporting organizations, such as the American Civil Liberties Union of West Virginia and Planned Parenthood, have deemed the resolution the "most extreme attack on women's reproductive rights in West Virginia history."
Meanwhile, the political advocacy organization West Virginians for Life has encouraged its voters to vote for the resolution.
A total of 67 delegates needed to vote in favor of putting the amendment on the ballot. A total of 63 Republicans and 10 Democrats voted in favor of allowing voters to decide.
Supporters of the amendment point out that only 16 other states in the nation require the funding of abortion.