6 Key 2018 Midterm Ballot Initiatives to Watch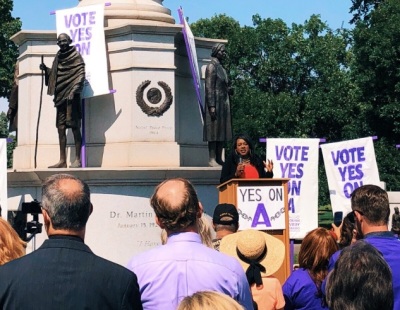 Colorado
Through Amendment A, Colorado voters will have the opportunity to scrub once and for all a provision from the state constitution that permits a certain form of slavery.
Although unenforceable due to the fact that slavery is outlawed in the U.S., the state's 1876 constitution allows a person to be sentenced to indentured servitude or slavery if they are convicted of a crime.
A "yes" vote for the amendment will remove the criminal punishment exception to the state's ban against slavery in Section 26 of Article II of the state's constitution states. The amendment would assert that "slavery and involuntary servitude are prohibited in all circumstances."
Ballotpedia could not identify any opponents of the initiative.
"I believe that this is going to get passed and for the reasons that appear on the ballot," Kamau Allen, an organizer at Abolish Slavery Colorado, told Fox News.
Amendment A is more so about changing the archaic language of the state constitution, than actually reforming any current prison practice.
Fox News notes that a similar provision was defeated in 2016 because of confusion over the measure language.