2018 New Year's Messages From 7 Christian Leaders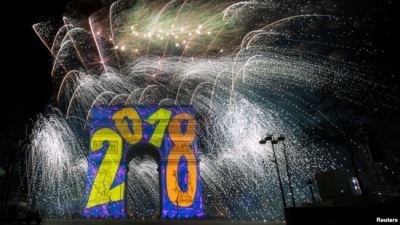 With the start of the new year, Christian leaders have released messages in hopes of helping believers of Jesus have a meaningful and purposeful 2018.
While many people tend to make resolutions focused on physical health and success, Christian leaders, including InterVarsity USA President Tom Lin, are pointing to spiritual goals. "As many around the world place hope in what 2018 will bring - resolutions that promise health, healing, prosperity, or cures for our broken world - let's firmly place our hope in Christ and Christ alone," Lin tweeted.
Here are six more New Year's messages from megachurch pastors, including Kerry Shook and Greg Laurie, and other influential leaders, such as John Piper and Sheila Walsh.