3 takeaways from polls on abortion, protests and the 2022 election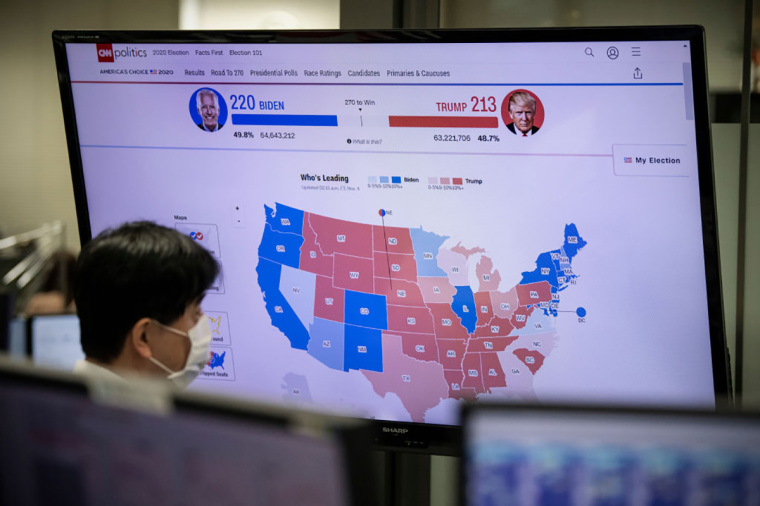 Americans in battleground states are divided on abortion
A poll of 1,200 likely voters in six states that have competitive U.S. Senate elections this year revealed divided opinions on abortion among those living in states that will decide which party will hold the majority in the Senate following November's election.
The poll, conducted by the Republican pollster OnMessage, Inc. and released Tuesday, surveyed 200 voters in Arizona, Georgia, Nevada, New Hampshire, Pennsylvania and Wisconsin from May 2 to May 6. 
The survey found that 49% of respondents in those states identify as "pro-life." Thirty-six percent of respondents believe that abortion should be illegal with exceptions, while 13% want to see abortion become "always illegal."
By contrast, 46% of respondents classify themselves as "pro-choice" and think abortion should "always be legal."
The respondents were asked if they would prefer a "Republican candidate who supports restrictions on abortion after 15 weeks" or a "Democrat candidate who supports abortion throughout pregnancy."
Half (50%) of those surveyed selected the Republican candidate, while 32% preferred the Democrat.
The survey also found an 18-point gap among voters who prefer "a Republican candidate who supports a 6-week limit" on abortions (49%) instead of "a Democrat candidate who supports unlimited abortion" (31%).
Additionally, 51% of voters expressed a desire to see the Supreme Court conclude that the issue of abortion should "be decided by the people through state legislatures."
In comparison, 32% want the Supreme Court to determine that "abortion should be legal until birth in all 50 states."
The OnMessage, Inc. poll came ahead of the U.S. Senate's vote on the Women's Health Protection Act Wednesday. The act would have codified the right to abortion in federal law and restricted the ability of states to enact pro-life laws. The measure failed to secure enough votes for passage, as happened when the legislation was voted on earlier this year.