3 takeaways from polls on abortion, protests and the 2022 election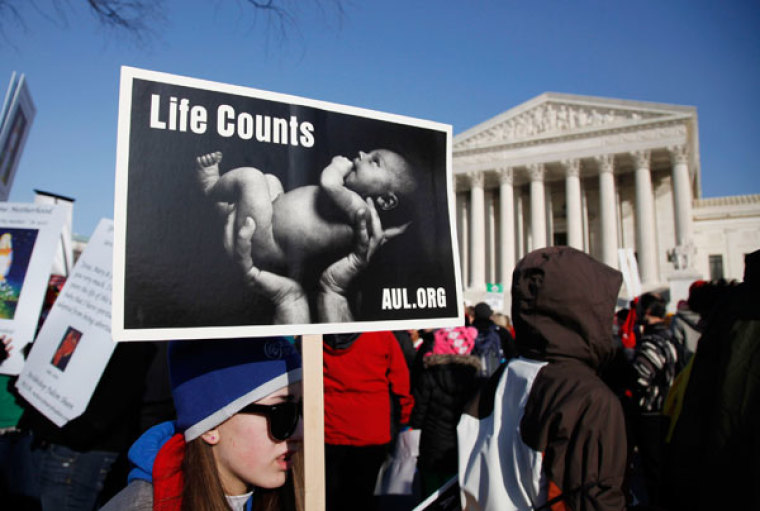 Americans who want Roe overturned are more enthusiastic about the 2022 election
A poll released by CNN last Friday conducted by the independent research company SSRS  found that two-thirds (66%) of Americans believe that Roe should not be overturned.
The survey of 800 adults conducted between May 3 and May 5 contained an error margin of plus or minus 4.5 percentage points. 
The survey suggests that more Americans would be "angry" (36%) if the Supreme Court reversed Roe than would be "happy" (17%). 
However, those who support Roe's reversal are much more enthusiastic about voting in the upcoming congressional midterm elections than those who want Roe upheld.
Thirty-two percent of voters who support the overturning of Roe described themselves as "extremely enthusiastic" about voting in the November election, while an additional 19% said they were "very enthusiastic." About 28% of respondents who favor overturning Roe say they are "somewhat enthusiastic."
On the other hand, 18% of those who oppose overturning Roe are "extremely enthusiastic" about voting in the 2022 midterm elections, and another 20% feel "very enthusiastic" about participating in the election. Twenty-eight percent of respondents who don't want Roe overturned described themselves as "somewhat enthusiastic" to vote for Congress in 2022. 
If the Supreme Court reverses Roe, Democrats hope it will raise their base's motivation to vote in the upcoming election.
Other findings from the CNN poll demonstrated that more Americans want state abortion laws to become more permissive in the absence of Roe (58%) than more restrictive (42%).
Among respondents who wanted to see more stringent abortion laws, 48% expressed a desire for a complete ban on abortion, while 51% supported some degree of exceptions. Eighty-nine percent of those who wanted to see more permissive abortion laws favored their state becoming a "safe haven for women who want abortions," while 11% did not.
A majority (59%) of Americans expressed support for "Congress passing a law to establish a nationwide right to abortion," and 41% opposed the effort. 
Overall, 44% of respondents think their views on abortion are closer to those of the Democratic Party, while 32% believe their beliefs more closely align with those of the Republican Party.
At the same time, 26% of respondents indicated that they would only vote for a candidate who shares their views on abortion.

Fifty-eight percent of those surveyed cited a candidate's position on abortion as one of many factors they consider when casting their vote, while 18% "do not see abortion as a major issue."