4 takeaways from Trump and Biden town hall discussions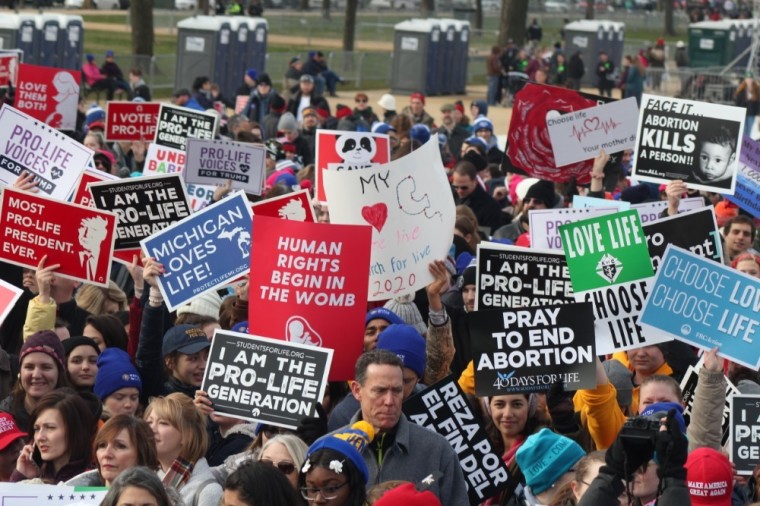 Trump doesn't say if he wants Roe v. Wade overturned
While discussing his Supreme Court nomination and after assuring he did not talk with Judge Amy Coney Barrett about how she might rule if the 2020 election ends up in the Supreme Court, Trump was asked a question by a Republican pro-life millennial voter named Moriah Greene. 
Greene asked if Roe v. Wade is overturned, what protections would be put into place in cases of when a mother's life is in jeopardy and high-risk pregnancies. 
Trump responded by saying that Roe v. Wade, the 1973 Supreme Court ruling that led to legalizing abortion nationwide, is another subject that people assume that he has spoken to Supreme Court nominees about. 
The president vowed that he has never spoken to any of the three judges he has nominated to the Supreme Court about Roe v. Wade or election laws.
"I have done the right thing from a moral standpoint," he said. "I think depending on what happens with Roe v. Wade, I think perhaps it could be sent down to the states and the states will decide. I think perhaps nothing will happen. I have not talked to her about it. I think it would be inappropriate to talk to her about it."
Guthrie asked: "What is your preference?" 
"Would you like to see Roe v. Wade overturned?" she asked. 
"I would like to see a brilliant jurist, a brilliant person who has done this in great depth and has actually [dealt with] this issue for a long time make a decision," Trump responded, not answering the question directly even though he is regarded by supporters as the "most pro-life president" of all time.
"That's why I chose her. I think that she is going to make a great decision. I didn't tell her what decision to make and I think it would be inappropriate to say right now. I don't want to do anything to influence her. I want her to get approved and I want her to go by the law." 
Guthrie reiterated the fact that Trump is running as a "pro-life Republican" and most pro-life Republicans would like to see the ruling overturned and "abortion banned." 
"Many of them would. Perhaps most of them would," Trump admitted. "I am telling you that I don't want to do anything to influence anything right now."
In September, Trump told Fox and Friends Weekend that if Barrett were confirmed to the court, it was "certainly possible" that the conservative majority could rule on a "life issue." 
"It's certainly possible," Trump said at the time. "And maybe they do it in a different way. Maybe they'd give it back to the states. You just don't know what's going to happen."
During a presidential debate in 2016 with then-Democrat Hillary Clinton, Trump suggested that if he puts three justices on the court, overturning Roe could happen "automatically" because he is "putting pro-life justices on the court."
"Well, if we put another two or perhaps three justices on, that's really what's going to be, ­­that will happen," he said at the time. "And that'll happen automatically, in my opinion, because I am putting pro-­life justices on the court. I will say this: It will go back to the states and the states will then make a determination."
When asked Thursday night if he spoke with Barrett about a potential 2020 election case before the Supreme Court, he assured Guthrie that Barrett would have to make that decision on how to rule on her own.  
"It will be totally up to her," he stated. "I would think she would be able to rule either for me or against me. I don't see conflict whatsoever. We have an election coming up. I think it is the most important election in the history of our country. If by any chance, and it probably won't, I hope it doesn't get to the Supreme Court, but if it did, I would think she would rule one way or the other."