4 takeaways from Trump and Biden town hall discussions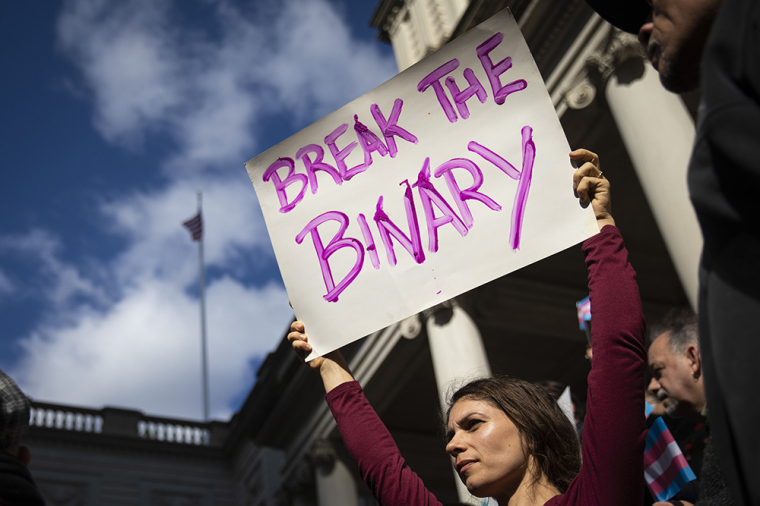 Biden calls for "zero" transgender discrimination 
Toward the end of the hour-and-a-half-long town hall, Biden was asked a question by Mieke Haeck, who told the candidate that she is the proud mom of two girls — including an 8-year-old who is transgender.
"The Trump administration has attacked the rights of transgender people, banning them from military service, weakening nondiscrimination protections and even removing the word 'transgender' from some government websites," she argued. "How will you as president reverse this dangerous and discriminatory agenda and ensure the lives and rights of LGBTQ people are protected?"
Biden said that he would "flat out just change the law" by eliminating Trump's executive orders. 
He then brought up a story about how his dad taught him the value of acceptance. 
"I was dropped off to get an application in the center of our city, Wilmington, Delaware," he said. "These two men, well dressed, hugged one another and kissed one another. I am getting out of the car at the light. My dad said, 'Joey, it's simple. They love each other.'" 
The former vice president went on to say that "there should be zero discrimination" if an 8-year-old child decides "I want to be transgender" because it makes his or her life "easier."
"What is happening is too many transgender women of color are being murdered," he stated. 
"I promise you there is no reason to suggest that there should be any right denied to your daughter or daughters."
Earlier in the event during a conversation over the Barrett nomination, Biden was asked by another audience member about what his response is to the LGBT community members who are worried about the "erosion of their rights and our democracy as a whole."
"There's great reason to be concerned for the LGBT community, something I fought very hard for a long time to make sure there's equality across the board," Biden said.
Biden has vowed that if elected, he would make passing the Equality Act a legislative priority. The bill, which passed the Democrat-controlled House, would codify federal nondiscrimination protections based on sexual orientation and gender identity.