4 things to know about the border crisis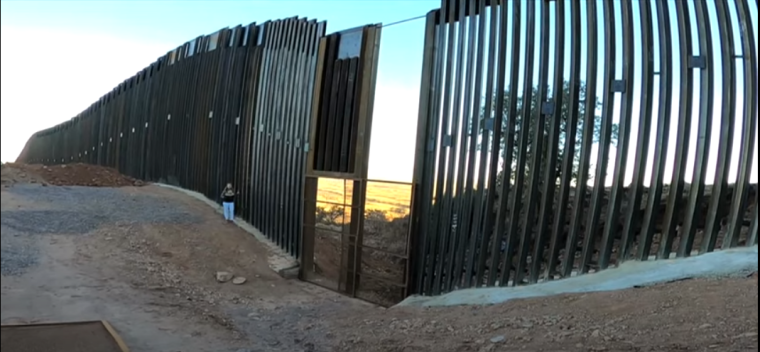 2.  Biden admin. is considering plugging 'gaps' in the wall
While Biden campaigned heavily against former President Donald Trump's border wall, the president's Department of Homeland Security has indicated an openness to finishing some "gaps" in the wall.
According to notes from a conversation between Immigration and Customs Enforcement officials and Secretary of Homeland Security Alejandro Mayorkas obtained by The Washington Times, "the president has communicated quite clearly his decision that the emergency that triggered the devotion of DOD funds to the construction of the border wall is ended." He suggested that this will enable the administration to focus on "particular areas of the wall that need renovation" and "particular projects that need to be finished."
Mayorkas specifically sought to address "gaps," "gates," and areas "where the wall has been completed but the technology has not been implemented." The meeting between Mayorkas and ICE officials came after Customs and Border Protection submitted proposals for "different projects" to the DHS secretary.
As journalist Sharyl Attkisson documented in a recent trip to the U.S.-Mexico border in Arizona, the halt to wall construction resulted in "hundreds of security gaps in the wall where gates were about to be installed … that are now left wide open to drug and human trafficking."
Cochise County Sheriff Mark Dannels told Attkisson that "they haven't filled the 6-foot trenches, they left the equipment out there, they left the wood out there."
"It's just halted. And you can see around, it's a ghost town. The only thing moving out here is the cartels," he added.
"A little more than a week ago, 13 people were killed in California when the SUV they were in collided with a large truck just north of the Mexico border," Attkisson explained. "Border officials say they think the victims were illegal immigrants smuggled with a group of dozens through a hole in a run-down section of border fence."
"Border officials say the big, beautiful roads built along the new wall have provided an unexpected benefit: Dramatically cutting Border Patrol's response time by car," she reported. "Now, law enforcement says newly built roads abandoned under the wall project are getting put to another use."
As Dannels slammed the "hasty" halt to border wall construction, Cochise County Sheriff's Sergeant Timothy Williams lamented that, "Now we have a … very nice road with no fencing whatsoever that they had removed so now it's another avenue for the illegals and … the cartels to exploit on the U.S. side and how they can get more product and human smuggling in the United States."