44 Pro-Life Reasons Why 44 Percent of Americans Want a Third Option to Clinton vs. Trump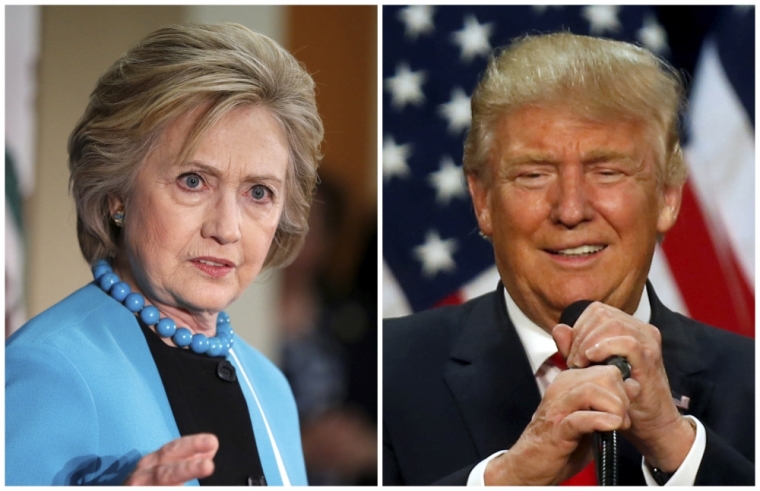 On June 21, prominent pro-life and Christian leaders are scheduled to meet with presidential candidate Donald Trump "to address longstanding concern about his candidacy" as TIME Magazine states. 
This continued vetting process underlines how, for pro-life voters, this presidential election may be the most difficult in decades. Try as many do to put a good spin on it, there are currently no good options for those of us who cannot compromise on the issue of the sanctity of life.  
We are not alone in our feeling of dissatisfaction. According to the latest New York Times/CBS News poll, 64 percent of registered voters answered "no" when asked if the presumptive nominees of both parties are "honest and trustworthy." In addition, a recent Washington Post/ABC News poll shows a whopping 44 percent of Americans want a viable third option. 
On the one hand, we have Hillary Clinton, an unabashed proponent of abortion on demand — perhaps the most pro-choice candidate in history. She is uncompromisingly opposed to any legislative move towards protecting lives in the womb or regulating the abortion industry, even to protect and save women's lives. 
On the other hand, we have Donald Trump, who has shown that his pro-life convictions are on shaky ground — and negotiable, like many of his other policy positions. While the Republican Party has traditionally upheld pro-life values as part of its platform, its presumptive leader seems confused when asked basic questions on this issue, showing he lacks critical knowledge on what the pro-life movement really stands for.
A new Gallup poll indicates that Trump specifically needs to improve his pro-life outreach. Yet for astute, committed pro-lifers, any outreach he does now only seems like a ploy to gain our votes. It is plausible he will be the most liberal, pro-choice candidate the Republican Party has ever offered up to the American public.  
The question remains: Will Trump actually help or hurt the pro-life movement's decades of education and advocacy? We are committed not only to change the laws of our land, but also to change the hearts and minds of Americans — that every innocent life would be valued and defended. Standing against the prevalent culture of death takes conviction, not money or brashness. 
As one whose own life was saved from forced abortion in communist China, I am exploring my options for whom to support this presidential cycle.
Here are 44 reasons why pro-life advocates are looking for another option for president: 
Lisa Smiley is a mother of four precious children, including one now with his Creator. She earned a bachelor's degree in philosophy from the University of California-Irvine. Lisa blogs at LisaSmiley.com as well as for Bound4LIFE International, a faith-based pro-life organization. Together with her husband James, they raise their family in the Dallas area. The views of the author are her individual opinions and not necessarily those of Bound4LIFE International, which takes no official position for or against individual candidates. Reprinted with permission from Bound4LIFE.