LGBT discrimination, face mask mandate, DACA: 5 actions taken by Biden on his first day in office
Reversing the so-called 'Muslim ban'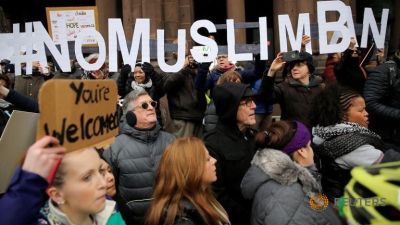 Biden reversed executive orders taken by former President Donald Trump to limit immigration from nations where individuals were deemed to pose a terror threat to the United States.
Because it limited immigration from certain Muslim-majority countries, it was pejoratively referred to as the "Muslim ban."
The countries affected by the travel ban before Biden's revocation were Eritrea, Iran, Kyrgyzstan, Libya, Myanmar, Nigeria, North Korea, Somalia, Sudan, Syria, Tanzania, Venezuela, and Yemen.
Trump issued the first version of the travel ban on Jan. 27, 2017. In April 2018, Trump removed Chad from the list of the blocked countries. Last year, he added Eritrea, Kyrgyzstan, Myanmar, Nigeria, Sudan, and Tanzania due to their failure to share "terrorist, criminal, or identity information" for their travelers.
It was first set in motion by former President Barack Obama, who in December 2015 signed into law the Visa Waiver Improvement Program and Terrorist Travel Prevention Act, which designated Iraq, Iran, Syria, Yemen, Sudan, Libya and Somalia as areas of concern.
On Wednesday, Biden signed an executive order titled "Ending Discriminatory Bans on Entry to the United States," and referred to Trump's orders as "a stain on our national conscience and are inconsistent with our long history of welcoming people of all faiths and no faith at all."
"Make no mistake, where there are threats to our Nation, we will address them. Where there are opportunities to strengthen information-sharing with partners, we will pursue them," stated the order.
"And when visa applicants request entry to the United States, we will apply a rigorous, individualized vetting system. But we will not turn our backs on our values with discriminatory bans on entry into the United States."