5 Christian films coming to theaters in 2019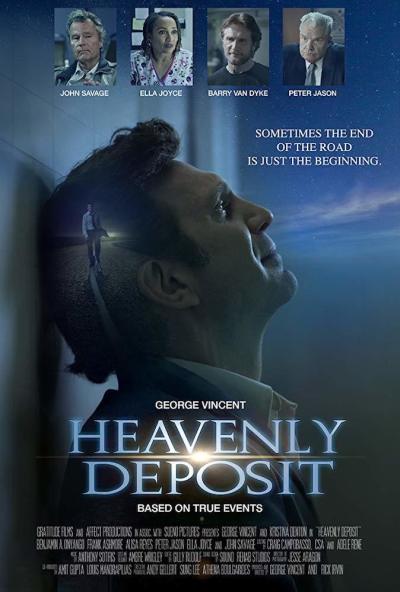 'Heavenly Deposit'
Release date: Feb. 10, 2019
"Heavenly Deposit" is an upcoming movie directed by Rick Irvin and the film's writer, longtime actor George Vincent.
This Christian movie stars John Savage, Bonnie Hellman, Meredith Thomas and Alisha Seaton as lead characters. Other popular actors who star in "Heavenly Deposit" are Ella Joyce, Peter Jason, Alisa Reyes and Barry Van Dyke.
"Thanks to his father's death when he was a young boy, Peter doesn't believe in God. Fast-forward a few years, and he's a struggling actor who just can't catch a break — until an encounter with the Divine rocks his entire world. A prideful man finds himself carrying the weight of the world until a Divine encounter changes his life and he cannot deny the power of God," the film's synopsis reads.
The film earned five Dove Awards for family and faith-friendly ratings.
"'Heavenly Deposit' is a personal story based on true events. After experiencing a Divine encounter that changed my life forever, I decided to share it with everyone whenever I could. While sitting in a coffee house, getting my car washed, buying groceries ... literally anywhere. Always, with the intent of leaving them off better than when I met them. And, every time when I finished the response was the same; usually teary-eyed followed by 'thank you for sharing your powerful story.' Well, one day I had told a gentleman who ended up being a minister. This minister strongly urged me to turn this story into a film and share it with the world!" Vincent shared in the film's Indiegogo campaign page of how the movie came about.
Even though Vincent said it "took forever to write the script," it's finally done and gearing up for a February release.