7 faith-based films coming to theaters this summer, fall
'Show Me the Father' – Sept. 10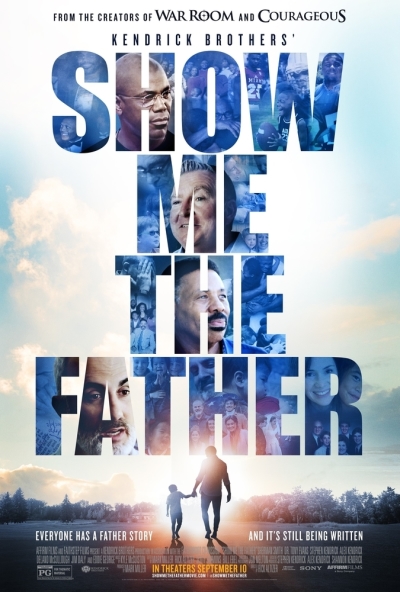 The upcoming documentary "Show Me the Father" created by the Kendrick Brothers will be released on Sept. 10. The Sony Pictures' Affirm Films flick will explore in detail the fatherhood of God.
"Everyone has a father story, but not everyone has learned how to redeem it for their own good and the good of others," Stephen Kendrick said of the film. "Even though fatherlessness is directly connected to so much brokenness in today's world, we wanted to go beyond traditional documentaries and show how God is the perfect Father and can amazingly provide the love and healing to anyone at any stage in life."
In an interview with The Christian Post at the National Religious Broadcasters convention in Grapevine, Texas, in June, Kendrick revealed that "Show Me The Father" was birthed in prayer. 
"God said, 'You need to make this documentary about fatherhood.' So we moved forward by faith, and we were able to connect with some of the coolest, most emotional stories about fatherhood. We took some of the most powerful truths about the fatherhood of God, put it all together and prayed over it," he said. 
"We want people to learn how to relate to God as the perfect Father they've always wanted and longed for, but never had," he added. "The fatherhood of God was the design for God creating fatherhood on Earth. All the roles that dad is supposed to play on Earth come from God's roles in our lives."
Kendrick said he and his brothers were greatly impacted by their own father's commitment to Christ. 
"I didn't stumble upon my dad looking at pornography growing up. I stumbled upon him on his knees in prayer, crying out to God," Kendrick testified. "I saw his faithfulness to my mom because of what Jesus had done in his life. I saw him keeping his promises. He never lied to me. His legacy is what transformed our family."
"Show Me The Father" will feature an original score and include insights from bestselling author and Pastor Tony Evans. The film features a father's blessing as an example for men to emulate in their own families. 
"We show how a father's blessing is modeled in Scripture, and Tony Evans talks about how he gives men at his church a father's blessing. It's an emotional part of the story because everyone longs for that," he told CP.
Despite focusing on fatherhood, the "Fireproof" filmmaker said the upcoming film, "Show Me The Father" is for everyone and will impact each viewer differently.