5 Gospel Music Stars Who Are Supporting Kim Burrell Amid Celebrity Backlash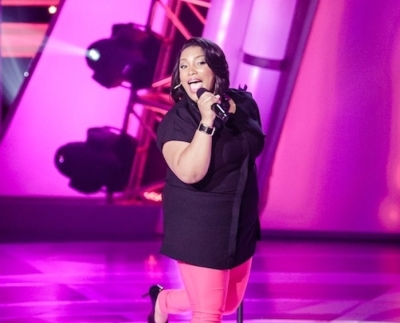 1. Tasha Page-Lockhart Cries Out for Christians Artists to Support Burrell
The reactions to Burrell's sermon comments have left Tasha Page-Lockhart, the former BET "Sunday Best" singer who signed with industry veteran Kirk Franklin's Fo Yo Soul record label, in tears. The 33-year-old gospel singer took to Facebook Live to defend Burrell and question why more artists in the gospel music industry were not publicly supporting her.
"I'm so heartbroken just over everything. The shooting [at] the airport, this whole Kim Burrell situation, how silent the Church has been, how silent some of these gospel music artists are," she said in between tears. "These legends that we loved and we looked up to all of these years and we respected. Nobody is saying anything, nobody has her back."
The singer went on to speak passionately in defense of Burrell, and asked why the singer's television show had been canceled.
"It's so sad that you can get canceled off of a gospel TV show for preaching the Word of God. I'm so heartbroken over the state of the Church and the state of this industry," she said. "I might get in trouble for saying this. I apologize in advance to my label, to whoever, and whatever repercussions come from this. ...
"I'm just at that point where, we've been silent long enough. This is what we believe and I'm standing on it."