5 Gospel Music Stars Who Are Supporting Kim Burrell Amid Celebrity Backlash
5. James Fortune Says He Sympathizes With Burrell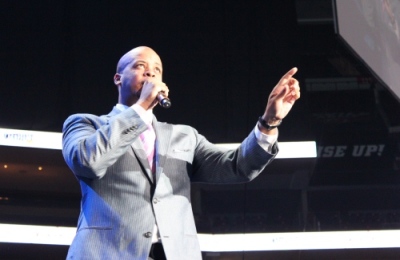 James Fortune took to his Instagram account to post a video of Burrell singing "Don't Count Me Out." The singer, who said he felt ostracized from his church after he was charged with assaulting his now ex-wife in 2014, said he identified with Burrell.
Last year, Fortune pleaded guilty in a Houston, Texas, courtroom to a third-degree felony charge of assault–family violence. He served five days in jail and was given five years probation with 175 hours of community service.
"I know what it feels like to feel as though the whole world is against you and there's nowhere you can go, not even 'the church.'
"To be made fun of, to be laughed at, to be lied on and to be counted out," he said. "Love brought me back. Love doesn't always mean hearing what you want to hear but more often than not it means hearing what you need to hear."
While Fortune insisted he did not want to debate the situation, he did want to remind people of the love that Jesus Christ called people to have for one another.
"Let's show that we are truly disciples of Jesus Christ by the love we show to each other. The world is watching," he wrote. " Remember, this fight is not against flesh and blood. Lets not fight on social media, let's fight in the spirit. Let us pray."