National Guard screening, Airbnb cancellations: 5 heightened security measures for Biden's inauguration
Airbnb cancellations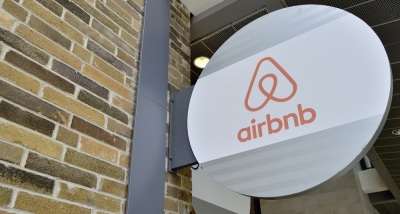 Prominent hospitality company Airbnb announced last week that it was canceling all reservations in the Washington metropolitan area during inauguration week.
In a statement, the company said it would refund all reservations in full while also reimbursing those who were planning to host individuals at their domiciles.
"Airbnb's work continues to be informed by inputs from our local host community as well as Washington, D.C., officials, Metro Police and members of Congress throughout this week," Airbnb said on Jan. 13.
"In particular, Mayor Bowser, Governor Hogan and Governor Northam have been clear that visitors should not travel to the D.C. Metro area for the Inauguration."
The company went on to note that it was "continuing our work to ensure hate group members are not part of the Airbnb community."
"As we've learned through media or law enforcement sources the names of individuals confirmed to have been responsible for the violent criminal activity at the United States Capitol on January 6, we've investigated whether the named individuals have an account on Airbnb," they continued.
"Through this work, we have identified numerous individuals who are either associated with known hate groups or otherwise involved in the criminal activity at the Capitol building, and they have been banned from Airbnb's platform."