National Guard screening, Airbnb cancellations: 5 heightened security measures for Biden's inauguration
D.C. Metro, Amtrak closures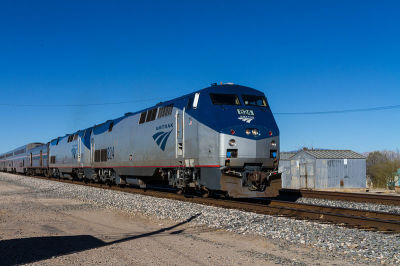 The Washington Metro Area Transit Authority announced that from last Friday until the day after the inauguration, they will be closing down several Metro train stops.
These include the stops of Metro Center and Gallery Place, both of which are major transfer points for switching train lines when traveling around the district. 
Amtrak, a prominent regional passenger railroad service, announced last week that it canceled the Northeast Regional service south of D.C., including for all stations in Virginia.
The train company also said it is taking additional measures in response to the violence on Capitol Hill on Jan. 6, such as increased security at stations.
"In addition to limiting ticket sales and requiring masks to be worn at all times, we are increasing our police enforcement to ensure strong compliance, remove noncomplying customers and ban those that don't follow our policies," stated Amtrak.
"This includes deploying additional Amtrak Police officers onboard our trains and in our stations to support our frontline staff, and utilizing additional support from TSA and partner law enforcement agencies."