National Guard screening, Airbnb cancellations: 5 heightened security measures for Biden's inauguration
Airplane gun bans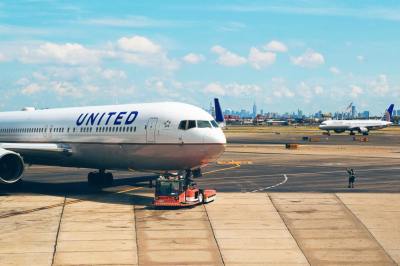 Multiple airlines, among them Alaska Airlines, Delta, Frontier and United, have announced that they are forbidding passengers on D.C.-bound flights from flying with firearms.
The carriers have said that the ban will be in effect until Jan. 23, or three days after the inauguration ceremony, according to The Washington Post.
This ban includes an exemption for law enforcement personnel carrying the proper credentials, as well as any active-duty members of the U.S. Armed Forces traveling under orders.
Some, among them Erich Pratt, who serves as senior vice president of Gun Owners of America, are critical of the firearms ban by the airlines.
"These airlines have chosen to discriminate politically against decent gun owners, based on nothing more than naked speculation as to what a person might do after disembarking from a plane and leaving the airport," Pratt told The Washington Post.
"Will the airlines also prevent their passengers from carrying car keys with them, given that disturbed individuals have used vehicles as weapons?"