5 highlights from VP debate: Court packing, White House 'super spreader' and 'fine people' claim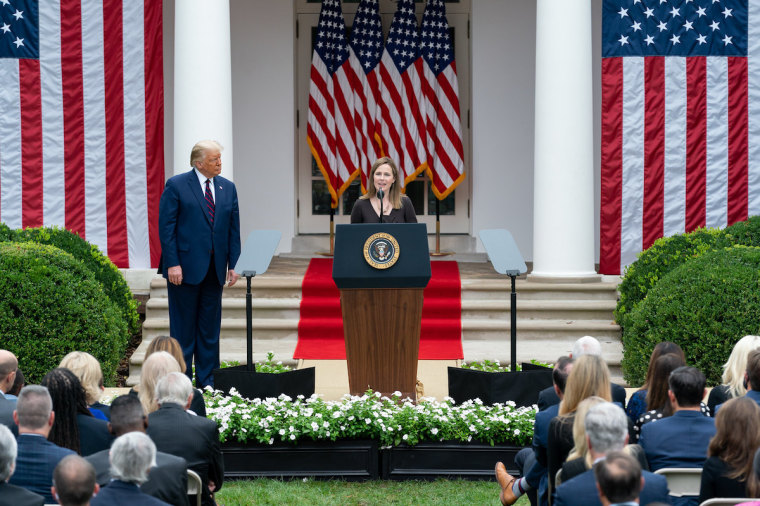 Pence defends 'super spreader' event at Rose Garden attended by evangelical leaders 
After over 30 attendees of a Sept. 26 White House Rose Garden event celebrating the nomination of Barrett to the U.S. Supreme Court tested positive for coronavirus, Pence was asked specifically by the moderator how he can expect Americans to follow government safety guidelines when the White House has "not been doing so."
Page chimed that the event seemed to be a "super spreader event for senior administration and congressional officials" and noted that there was "no social distancing" and few masks were worn.
After starting his response off by praising the American people and the administration's response to the pandemic, the vice president offered a defense of the event. 
"The reality is the work of the president goes on," Pence said. "The vacancy on the Supreme Court of the United States has come upon us and the president introduced Judge Amy Coney Barrett." 
"If I may say, that Rose Garden event, there has been a great deal of speculation about it," he added. "My wife, Karen, and I were there and honored to be there. Many of the people who were at that event actually were tested for coronavirus."
The vice president went on to note that the event was held outdoors, something that "all of our scientists regularly and routinely advise." 
"The difference here is President Trump and I trust the American people to make choices in the best interest of their health," he said. "Joe Biden and Kamala Harris consistently talk about mandates and not just mandates with the coronavirus, the government take over of health care, the Green New Deal, all government control. We are about freedom and respecting the freedom of the American people."
In addition to Trump and first lady Melania Trump testing positive for coronavirus, other notables who tested positive since the event include evangelist Greg Laurie, the senior pastor of Harvest Christian Fellowship in Riverside, California. Laurie, who also attended a prayer rally in Washington, D.C., that same weekend, and others have warned against politicizing the COVID-19 diagnoses. 
The coronavirus has also been tied to other recent political events, such as the presidential debate last week in Cleveland, Ohio, where at least 11 people (media and those involved in helping with debate setup) have tested positive since then.