5 highlights from VP debate: Court packing, White House 'super spreader' and 'fine people' claim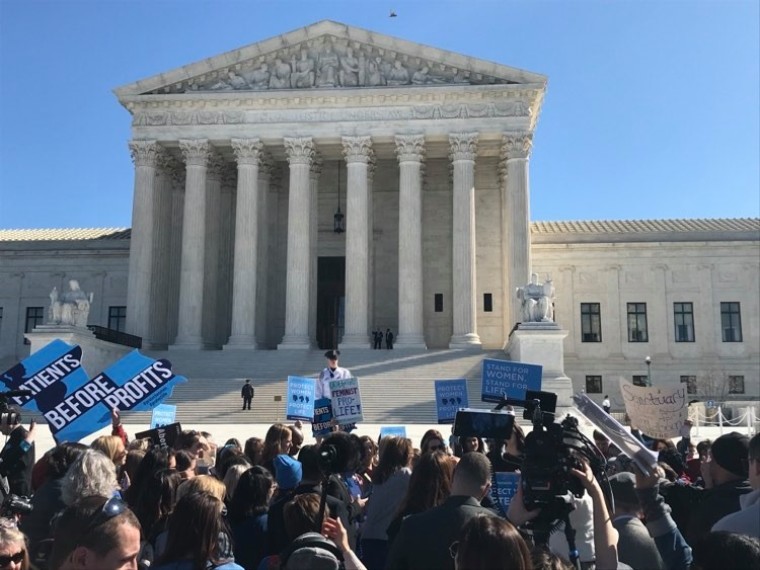 Harris dodges question about 'court packing' 
Pence dodged a question about how the Trump administration would protect Americans with preexisting conditions by instead directly questioning Harris about whether a Biden administration will try to "pack the Supreme Court" if Barrett is confirmed. 
"Your party is actually openly advocating adding seats to the Supreme Court, which has had nine seats of 150 years, if you don't get your way. This is a classic case that if you can't win by the rules, you change the rules," Pence argued. 
"You have refused to answer the question. Joe Biden has refused to answer the question. I think the American people would really like to know: If Judge Amy Coney Barrett is confirmed to the Supreme Court of the United States, are you and Joe Biden, if somehow you win this election, going to pack the Supreme Court, to get your way?"
Harris did not answer the vice president's question. Instead, she offered a "history lesson" at the debate over whether the Supreme Court seat left vacant by the death of Justice Ruth Bader Ginsburg should be filled during an election year. 
"In 1864, … one of the political heroes of the president and also of the vice president, Abraham Lincoln, was up for reelection and it was 27 days before the election," Harris said. "A seat became open in the U.S. Supreme Court. Abraham Lincoln's party was in charge of not only the White House but the Senate. But Honest Abe said it was not the right thing to do and the American people deserve to make the decision who will be the next president of the United States and that person can select who will serve for a lifetime on the highest court of our land." 
"So, Joe and I are very clear," she added. "The American people are voting right now. It should be their decision about who will serve on this most important body for a lifetime." 
Pence shot back.
"The American people who are voting right now would like to know if you and Joe Biden want to pack the Supreme Court if you don't get your way in the nomination," he said, adding that neither Harris or Biden will give a "straight answer."
"The straight answer is they are going to pack the Supreme Court," Pence asserted. "Men and women across this country, if you cherish the Supreme Court and the separation of powers, you need to reject the Biden/Harris ticket come Nov. 3, reelect President Donald Trump …"
The former California attorney general responded with her own questions about the Trump administration's federal judicial nominations. Trump has boasted about how he will have appointed over 300 judges to the federal courts by the end of his first term. 
"Let's talk about packing the court then," she said. "I sit on the judicial committee and I have witnessed lifetime appointments to federal courts, district courts, courts of appeal, people who are purely ideological, people who have been reviewed by legal professional organizations and found to be not competent or sub-standard. Do you know that of the 50 people who President Trump appointed to the court appeals for lifetime appointments, not one is black?" 
"This is what they have been doing," the senator added. "You want to talk about packing a court, let's have that discussion."