5 Interesting Facts About Memorial Day
5. Adopting American Graves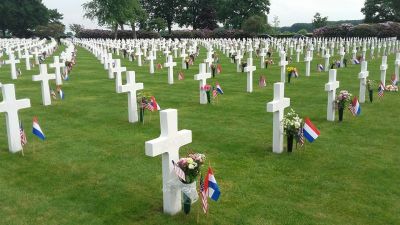 Memorial Day is not just observed in the United States, but also in the Netherlands where large numbers of American soldiers were laid to rest after being killed during World War II.
An organization oversees and cares for the over 8,301 graves of American soldiers who fought to liberate the Low Countries from German occupation.
"The Foundation for Adopting Graves at the American Cemetery in Margraten offers the opportunity of adopting a grave of a fallen liberator or a name on the Walls of the Missing," noted the organization's website.
"The foundation also maintains the so-called Adoption Register, an extensive database with information about adopters and the graves they've adopted."
Their work in preserving the graves has garnered much praise. As The Washington Post put it, "Americans gave their lives to defeat the Nazis. The Dutch have never forgotten."