5 Interesting Facts About the Christian Faith of Chris Christie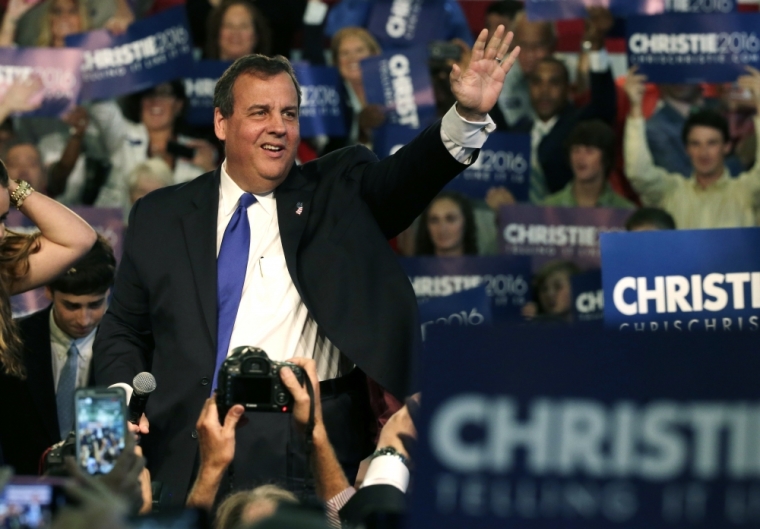 Before he was governor of New Jersey, Chris Christie was known as being a U.S. attorney who vigorously prosecuted political corruption, human trafficking, and terrorism. Christie has twice been elected governor of New Jersey and delivered the keynote address at the 2012 Republican National Convention.
Sometimes known for his brash attitude and some heated exchanges with citizens and the media, Christie has called his confrontational style "an absolute controlled anger." 
Christie is the first pro-life governor in the state of New Jersey since the Supreme Court legalized abortion nationwide in 1973.
Elected in a state traditionally dominated by Democrats, many Republicans argue Christie can appeal to constituencies outside of the Republican Party. He formally announced his candidacy for the presidency in June of 2015.
Below are six facts about the Christian faith of Chris Christie:
1. Christie grew up in a Roman Catholic home and is currently active in the Church.
According to WNYC, Christie's wife, who grew up in a large Catholic family, taught religious courses at their home parish, St. Joseph Church in Mendham, New Jersey.
 2. Despite Catholic teaching, Christie has admitted to using birth control.
"I'm a Catholic, but I've used birth control, and not just the rhythm method," Christie declared. The governor claims that does not make him a bad Catholic. The video is worth watching as one member of the audience clearly covers his face with his hand after the statement.
3. Christie has said it's important for his kids to receive a religious education.
In a heated exchange with the governor, a woman asked Christie why he was sending his kids to private school while he was making cuts to education, the governor told her "it's none of your business!" Christie added that "we believe a religious education should be part of our children's education."
4. Christie says he understands homosexuality is a sin according to the Catholic Church but says he doesn't "look upon homosexuals as a sinner."
Christie was asked the question by Piers Morgan in 2011 and added that he does not foresee changing his mind on the belief that marriage is between a man and a woman. Christie supported civil unions in the past and now says he would enforce same-sex marriage as the law of the land, noting as governor he enforces laws he does not personally agree with.
5. Like many, Christie changed his position on abortion in 1995 after an ultrasound of his second child.
"My daughter was 13 weeks gestation," the governor told New Jersey media, "my wife and I went for a doctor's appointment and they put the Doppler on my wife's abdomen, and she was not showing at all at that point. And I heard that heartbeat really strong. ... It turned it for me. On that ride home, I said my position is not justifiable. That's a life, and I cannot countenance the taking of that life."