Weather Underground bombing, Puerto Rican nationalists: 5 other times the US Capitol was attacked
1971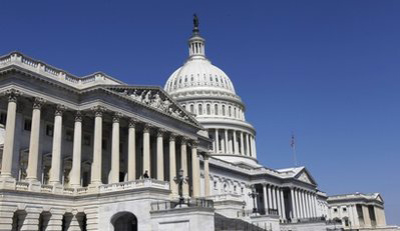 Exactly 17 years after Puerto Rican nationalists opened fire on the House of Representatives, on March 1, 1971, a bomb went off on the Senate side of the Capitol building around 1:30 a.m.
The Weather Underground, a violent radical left-wing domestic terrorist group, claimed credit for the bombing and promised to attack more buildings in the District of Columbia and other U.S. cities. 
"Fortunately the bomb went off in the middle of the night, so there were few people inside the building at the time and no one was injured," explained Mark Jones of the history blog Boundary Stones.
"However, the device, which had been hidden behind a false wall in a ground floor bathroom, caused significant physical damage and was pretty unnerving to native Washingtonians and federal officials, alike."
In 1975, the group planted a bomb at the U.S. State Department. "No one was hurt, but the damage was extensive, impacting twenty offices on three separate floors. Hours later, another bomb was found at a military induction center in Oakland, California, and safely detonated," according to the FBI. 
The Weather Underground regained national attention in 2008 when Barack Obama first ran for president due to his connection to William Ayres, who had gained notoriety as a leader of the domestic terror group.